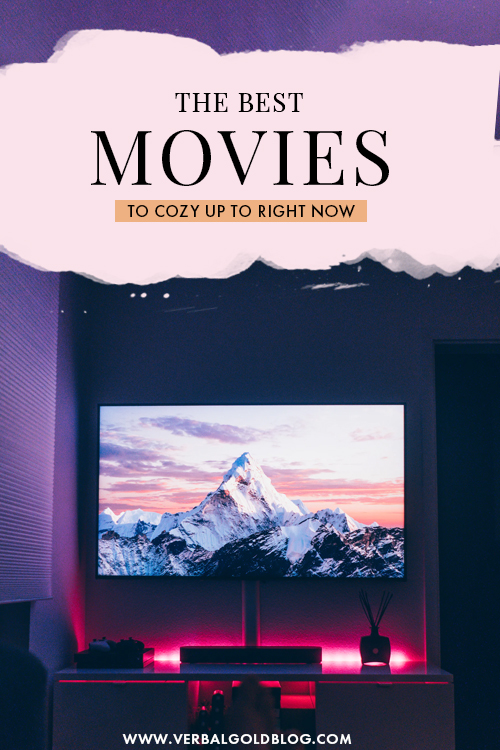 Looking for a selection of movies to watch right now? If you're tired of the old and ready for something fresh, we've put together a list of our current favorites. From cheesy romances to enthralling sci-fi horror and thought-provoking films, here are the top movies you must watch right now!
Here are the top movies to cozy up to right now:
1. Sorry We Missed You
Sorry We Missed You is an eye-opener for all of us showing the other slice of life. This movie is about a family on the brink of financial collapse. Struggling to get out of the vicious cycle of the rat race, an opportunity came. It's a make it or break it situation as the family members are pulled in different directions. A movie so masterfully created to widen our perspectives of what it means to barely survive.
2. Never Rarely Sometimes Always
Given the topic of the movie, it is set to spark controversies. This movie will provoke moral, ethical, and legal debates around the world. Never Rarely Sometimes Always is about a young woman who got pregnant with no support from anyone. Together with her cousin, they embark across state lines to New York City where it is legal to have an abortion. Pushing through obstacles that come in their path, this movie captures the extreme anxiety young women face today.
3. Bacurau
Bacurau is definitely weird. However, if you enjoy unique and intellectually exciting movies like we do, this is perfect for you. Bacurau is a small village in the Brazilian sertão. After the death of the family's matriarch, Teresa comes home to the village and noticed Bacurao has suddenly vanished in most maps. Not only that, but a succession of threatening events also mobilizes all of its residents. Things can only get weirder in Bacurau.
4. The Assistant
A day in the life of the assistant. This movie is a raw depiction of reality following Jane, a recent college graduate who has recently landed her dream job. We are taken to the normal day in the life of an assistant — making coffee, ordering lunch, taking phone messages, and many more. If there's one lesson about this movie, it is the realization of the fine line between achieving your dreams and sacrificing your morality.
5. Emma
Emma. is a revolutionary novel written by the famous Jane Austen. It is the last novel published during her lifetime. Emma Woodhouse is the heroine in this movie. She is a clever, charming young woman with the leisure to meddle in her friends' love lives. Emma thinks she knows best but in reality, she wreaks havoc. An absolute delight from the start to the end of the movie.
6. Miss Americana
Where are the swifties at? Miss Americana is an emotionally powerful and raw look at one of the most iconic artists in the world. In this documentary movie, we finally get to see three facets of Taylor Swift that we haven't seen before: mental health, pressure, and politics. She aims to shine a light to her trials and tribulations in recent years. Miss Americana will make you proud to be a Taylor Swift fan.
7. Color Out of Space
A visually satisfying sci-fi horror movie set on a remote farmstead in rural New England. The Gardners move to a farm to escape the hustle and bustle of the city. Just when they were about to adapt to their new life, a meteorite landed in their front yard. The meteorite seems to infect people's minds and bodies. You can never go wrong with Nicolas Cage!
8. Birds of Prey
Birds of Prey is a fun and intense movie that will make you ask for a sequel immediately. Without spoiling the story, Harley Quinn finally decides to move on from the Joker and the Suicide Squad. Together with her "new found friends", they prove that they can stand up for themselves. This is definitely Harley Quinn's coming-out party you cannot miss.
9. Swallow
Swallow is one of the most insightful and empathetic depictions of mental illness. It follows a newly pregnant housewife as she struggles to meet the expectations of her controlling in-laws and husband. Later through the pregnancy, she develops a habit of swallowing inanimate objects known as pica. It's a unique movie of its own.
10. All The Bright Places
All The Bright Places is a realistic take on mental illness. It tells the story of Violet and Theodore who meet then eventually forge a sweet friendship, and much more. Both of them struggle with emotional and physical scars of their past but together, they make each other better, maybe even whole again.
And that's our list? What are some other top movies to keep on our radar?
Looking for more fun things to do at home? Make sure to check our list of the best empowerment books to read right now!