15 of The Best Female Empowerment Books to Read Right Now

Few things in life are as satisfying as sitting down with a cuppa and reading a good book, but it gets even better when that book was written by a kickass woman.
If you're feeling stuck or simply need a bit of inspiration, there are plenty of incredible books that'll give you that push you need. From Little Women to I am Malala and Eat Pray Love, here are some of the best female empowerment books that need to be in your bookshelf.
Best Female Empowerment Books to Read Right Now
Who doesn't adore Michelle Obama? She's the epitome of brilliance and grace. Becoming is an extension of herself. A powerful and moving book about her roots and how she found her voice. The book also talks about her time in the White House, her public health campaign, and most of all her role as a mother and the wife of the President of the USA. It's a phenomenal book you can't put down.
We Should All Be Feminists by Chimamanda Ngozi Adichie tackles a pressing issue in today's society. Now, before you say that this is just another book that advocates women, you are absolutely on the wrong side. This book has a different take on feminism without attacking men. It is actually inspiring at the same time eye-opening. The more you read it, the more you realize that it is happening around you.
Would you believe if we tell you that you need this book? That is if you're that woman who has the urge to be empowered. We have to warn you though, this is not an easy read. It's not the kind of book you can skim. It needs attention and commitment to understanding what the author truly says. Basically, the concept of this book is inside every woman's demeanor is a wild and natural creature.
Bad Feminist is a collection of essays about gender, race, pop culture, and politics. Let's get our perspective straight. Roxane Gay explores out of the mainstream feminism. It is raw and authentic. More than that, it is more relatable and useful in reality.
We expect nothing short of Amy Poehler. She has this brimming wit and comically entertaining thoughts. Yes Please is the perfect book for you if you want to read an inspiring memoir whilst enjoying it. She opens up about her personal life sprinkled with funny bits on love, friendship, and parenthood.
#GIRLBOSS convinces young women to kick-start their dreams and careers. Success depends on you solely and not based on whether or not you are privileged. This book got lots of great advice and ideas for all sorts of women out there. There are so many different roads to success but this book will help you channel your inner #GIRLBOSS within.
7. Little Women by Louisa May Alcott
A timeless classic that is still relatable today. Whether you are young or old, male or female, you will fall in love reading this wonderful book. Little women portray a poor family in a post-civil war scenario, with each character having different views in life.
This book is here to help many women. Sheryl Sandberg's Lean In is a phenomenon. Putting aside the critics of her book, there must be a reason why it soared to the top of bestseller lists internationally. If you're one of the people who dares to climb the professional ladder just to get the top, you know what to read. This book is fascinating on every level. Leaning in and being real is the way to for an empowered woman.
9. The Help by Kathryn Stockett
The Help emphasizes the empowerment of women and how women have the ability to make a change. This book is a 2009 novel by American author Kathryn Stockett set on the civil rights movement of the 1960s. The story shows the complex spectrum of African Americans. It's a masterpiece of its own.
10. Eat, Pray, Love by Elizabeth Gilbert
A must-read for women in all walks of life especially those who are going through a tough time. The memoir represents the spiritual journey of the author while traveling around the world after a divorce. Let this book motivate you to regain your light. Go out there and do something about it.
11. Why Not Me? by Mindy Kaling
A light and easy read by actress and writer Mindy Kaling. She is an inspiration to women of any age. This book is about how to find contentment and excitement in life. There's one recurring message to all readers: pick priorities at every turn to achieve success. Overall, it's definitely worth reading.
12.Bossypants by Tina Fey
Relive Tina's experiences in life by reading through this honestly written, hilarious book. Bossypants will provide great insight on what obstacles women face in a male-dominated world. Her observations on the gender issues that plague our time now are just what you need to be empowered as a woman. It's a mood lifter!
13. My Name Is Not Isabella by Jennifer Fosberry
We all know raising girls is so much of a challenge. This book will do the trick! It's always a good idea to start them young. My Name Is Not Isabella is about a young girl who imagines being some of the most prominent women in history. She ends the day empowered to be herself. There's definitely no dream that is too big.
14. I Am Malala: The Story of the Girl Who Stood Up for Education and Was Shot by the Taliban by Malala Yousafzai
As far as female empowerment books go, this takes the cake. We've always been captivated by Malala's spirit before she was shot in her head on her way to school. This book is about a remarkable tale of a family uprooted by global terrorism. Malala spoke up for education especially for girls and she stood up for the young generation in her country when no one else would listen. It is inspiring and worth reading.
15. Men Explain Things to Me by Rebecca Solnit
A well-crafted series of essays by Rebecca Solnit. The author has this graceful way of preaching about feminism in her book. Filled with simple and straightforward facts about things we should be aware of as a society. This book will make your jaw drop and gets your perspective straight on feminism.
Great for kids!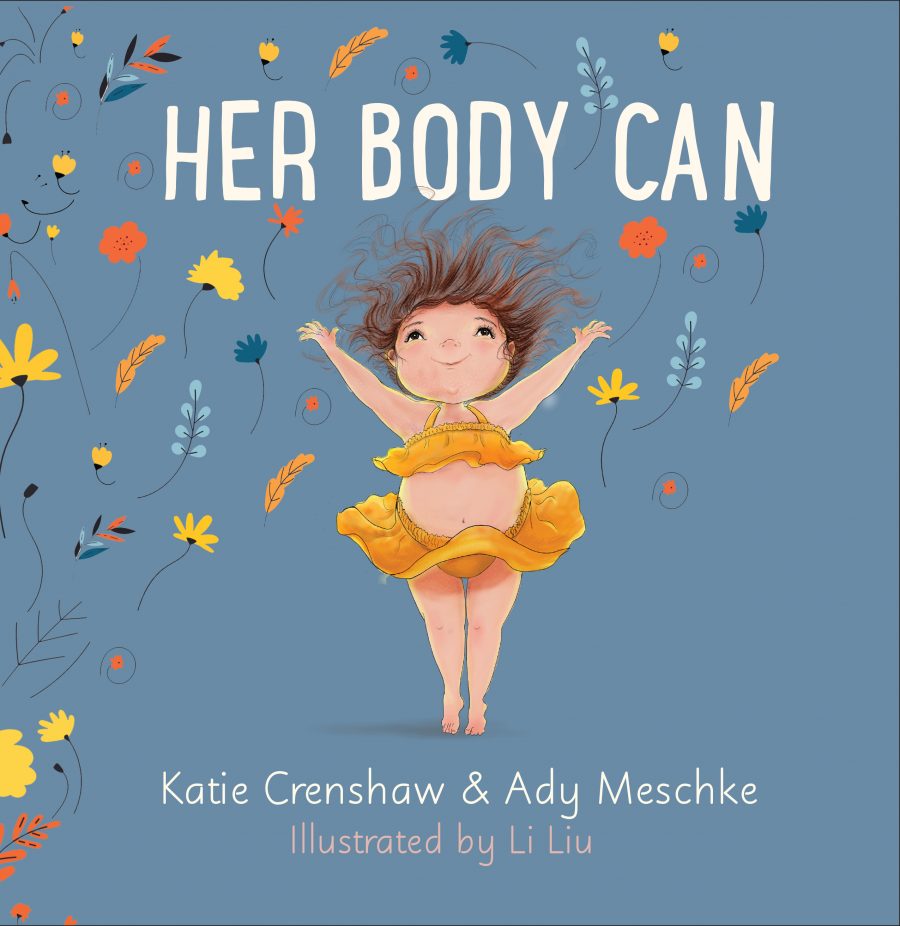 And as always, the best kids book is HER BODY CAN! A great self-love book for children written by VGB Ady Meschke and Katie Crenshaw.
"Her body is beautiful—strong, kind and wise. All bodies are lovely no matter their size." Her Body Can is a book of poetic self-love and body positivity declarations for all young girls. Its aim is to encourage our young girls to create a reality for themselves in which they love themselves and their bodies for exactly who and what they are, instead of learning to judge themselves and hate their bodies for what they are not. Our girls should know that their bodies are absolutely amazing and CAN DO incredible things—and that their worth is not measured by anything except how big they love themselves. The very first book of its kind, written for girls ages newborn to 8, this book intends to teach all young girls their bodies CAN DO ANYTHING and that what they look like is irrelevant—we are all beautiful exactly the way we are. The authors' rhyming, sing-song voices deliver captivating messages that are easy for young readers to understand and absorb, while the illustrator's whimsical, modern drawings and vibrant colors bring characters to life on and off the page.
What are your favorite female empowerment books?