With all the Secret Santa, Office and White Elephant parties and gift exchanges it's always good to have an arsenal of gifts to bring under $50! These are also perfect for 'her' – any friends and family but these gifts are especially perfect for any blog friends you have or for your blogger best friend! Throw a bottle of wine in there or some coffee and you're all set!
Floral Camera Strap ($5 off with code VerbalGoldBlog) // Gold Glitter Coasters (silver slate here) // Gold Girl Boss Mug // Glitter Tumblr //   Wine Glass // HD Camera Lens for Smartphones // Selfie Enhancing Spotlight  // Jonathan Adler Jewelry Dish // One In A Million Kate Spade Initial Necklace // Kate Spade Glitter Stud Earrings
As you can see we love this camera strap and it comes everywhere with me!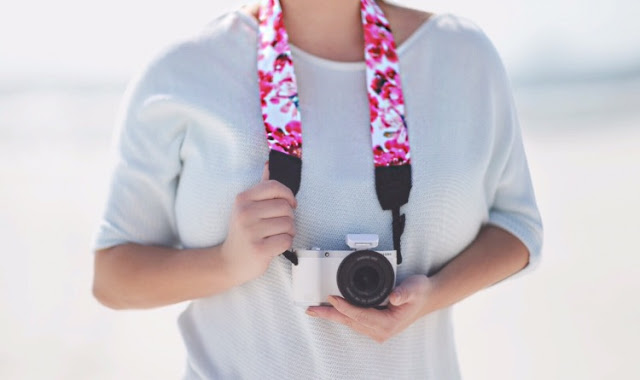 What's your favorite gift you've ever received? What's your go to gift for your BBF and gift exchanges?