Exploring Al Capone's Miami Estate on Palm Island
Obviously if you've read our guide to Miami you know there are a ton of things to do. One thing that is uber fascinating to me is Al Capone's house. If you don't know who that is, Al Capone is a notorious gangster who became famous during the Prohibition era. He was a famous crime boss in Chicago for 7 years which ended when he was 33.  Although his grand-neice is disputing that and plans to set the record straight on her great uncle in a movie she's releasing in 2017. Al Capone died in his Palm Island estate in 1947.
"I am like any other man.  All I do is supply a demand." – Al Capone
To give you a little history behind his house, it's been through some changes. The 1922 Mediterranean Revival estate was acquired for around $8M and has had over $1M of renovations.  Palm Island is guarded but with a sweet smile and a curious nature you can drive right up to the house to get a glimpse.
The first time we stopped by it was under construction but the workers were nice enough to let us in. The second time we stopped by the security guard told us someone may or may not live there but that he thought it was vacant. I'm not 100% sure but I think it's just being used for movies and music videos.  I was so excited to look around and I will tell you it's gorgeous. The estate is a little piece of history and has so much character. Plus the all white home is breathtaking.  It doesn't look like much from the street but the views from the water are spectacular. Here's a few photos from our visit.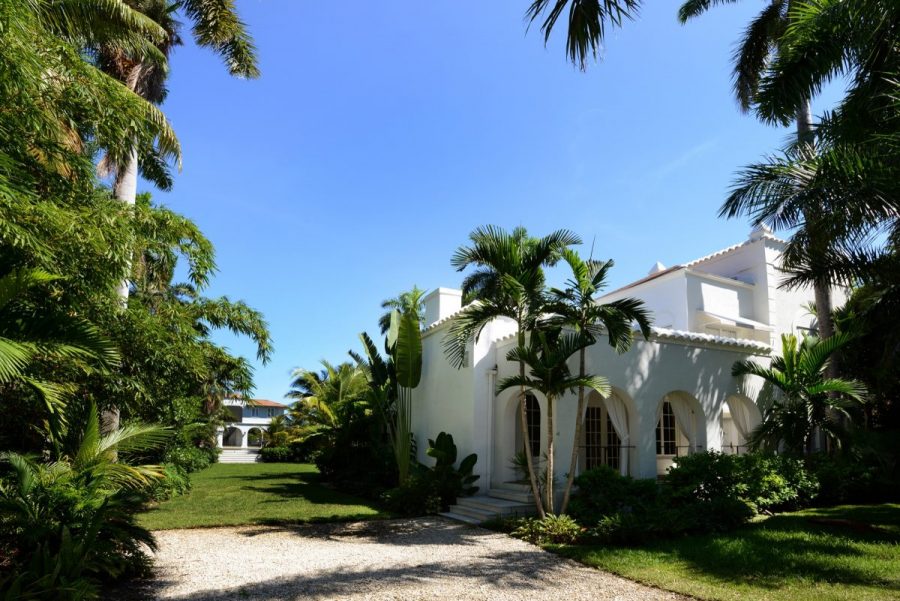 Al Capone's Home
93 Palm Avenue
Miami Beach, Florida
Read More