Heading to Bentonville in Arkansas and wondering what it's like to visit the town's renowned art museum?
I've got all the details right here!
Crystal Bridges is the newest American art museum and since its opening in 2011, more than four million people have visited! The museum has made it their goal to take the lead in innovation and experiential technology and while visiting, you'll be able to see collections spanning five centuries of art – from Early American to space travel and virtual realities!
I was lucky enough to see their newest exhibit: Men of Steel, Women of Wonder, in which you'll be able to see artist Robert Pruitt send an original artwork into space! It was simply incredible, so this post is highly meant to highlight what I saw and did while visiting this extraordinary exposition.
Make sure to head over to my  Instagram story highlights to see all the behind the scenes from my time exploring Crystal Bridges, and for more ideas on things to do in Bentonville, head over to this post!
Men of Steel, Women of Wonder Is Open February 9 to April 22, 2019! 
Superman and Wonder Woman are two of the most iconic characters in American pop culture. They were both created in times of economic hardships and war and today, both icons represent ideals of truth, justice, and the American way.
This new exhibition was developed by Crystal Bridges' curator: Alejo Benedetti, and the exhibit highlights and examines the art world's interpretation of  Superman and Wonder Woman during different time periods, be it the Depression-era or today's contemporary world.
The exhibit boasts over 70 paintings, photographs, installations, textiles, videos, and more art forms by different artists who tell their own stories and point of views, all of which introduce visitors to prevailing themes like social justice, national identity, American values, humanity and even brutal critiques of issues affecting society today.
Quick Points:
• Over 70 artworks
• Paintings, prints, photography, textiles, mixed media, video/film, sculptures, and ephemera
• Price: $12 for adults, free for members & youth ages 18 and younger
• Featured Artists: Over 50 artists including Mel Ramos, Peter Saul, Fahamu Pecou, Jim Shaw, Norman Rockwell, Mike Kelley, Renee Cox, Emma Amos, Sarah Hill, Dara Birnbaum, Roger Shimomura, Desiree Navab, and Jacky Tsai
Men of Steel, Women of Wonder will be open from February 9 to April 22, 2019, in Bentonville!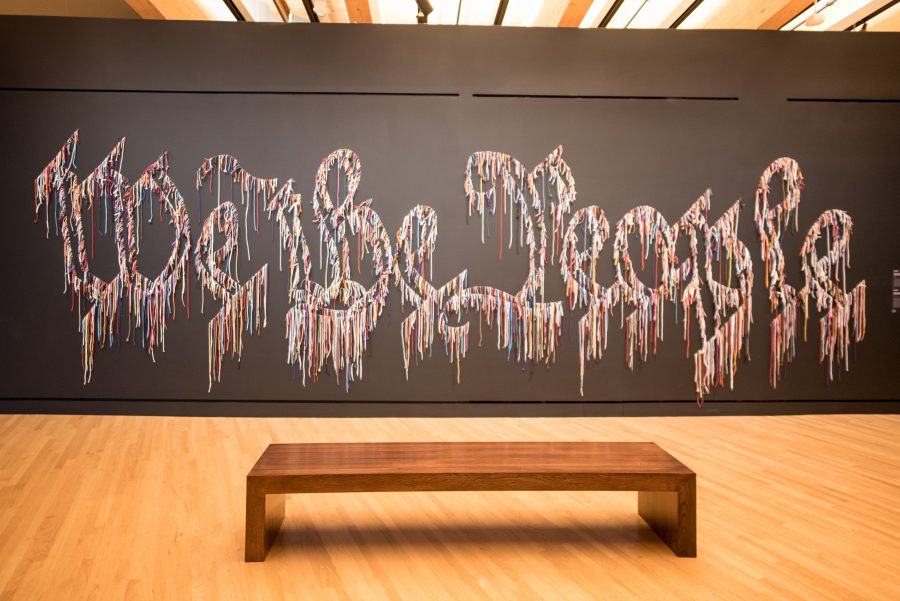 Once you're done exploring the museum, you can walk back to downtown Bentonville by following a four-mile-long nature trail that is dotted by fantastic art sculptures!