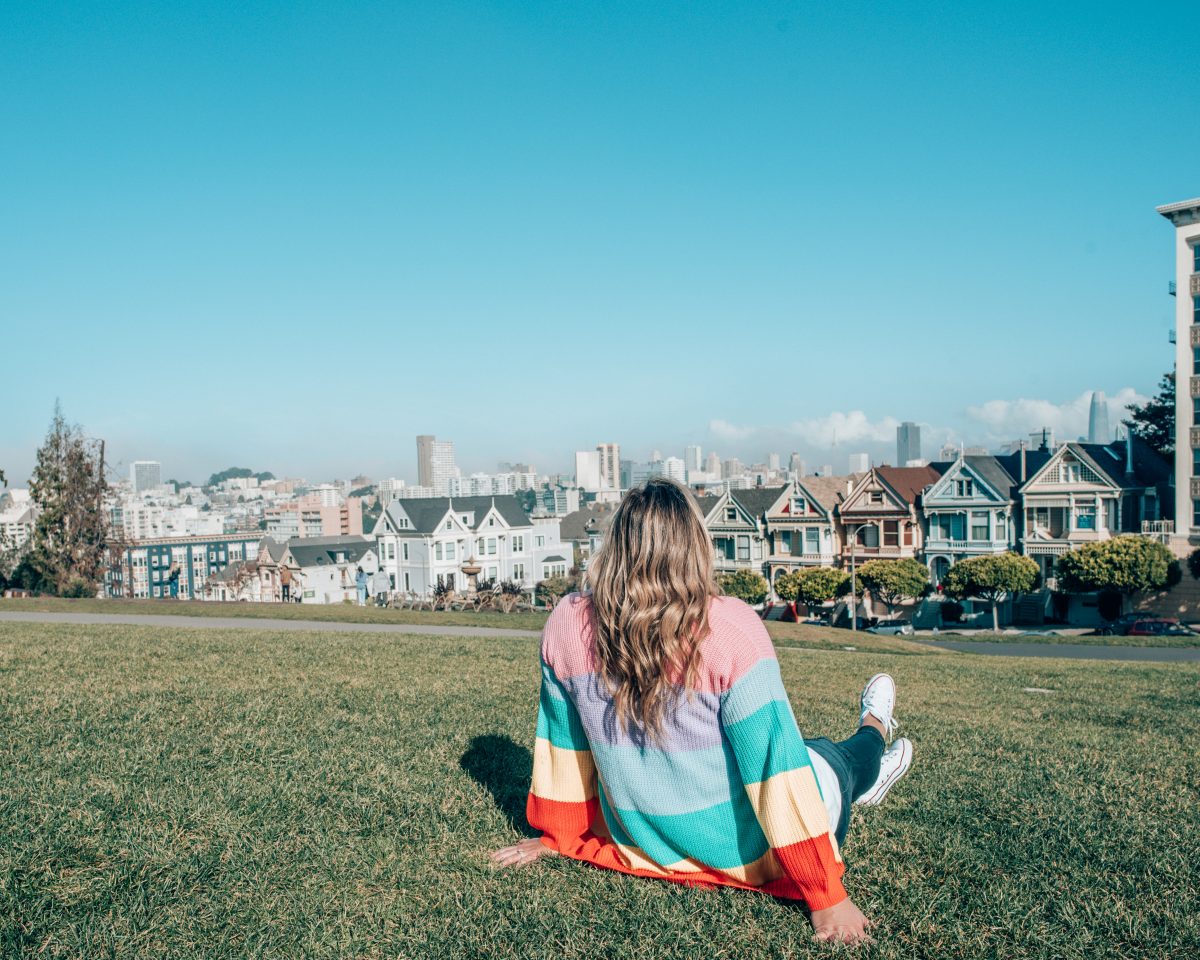 7 Things to Do in San Francisco For First Timers
Visitors flock through the Golden Gate to experience the cultural hub that is San Francisco, with its enchanting architecture, steep hills, and killer views. San Francisco isn't a city where you can see everything of in one trip, but we'll try!
Aside from the eye candy that is San Francisco's attraction, the city is also home to an incredibly varied scene for foodies – from haute cuisine to street food, this city has an incredible array of options available to satisfy everyone's taste buds. Don't even get us started on San Fran's art scene – from renowned ballets to opera performances, and endless museums, pick whatever your poison is – San Francisco's got it!
If you're wondering how to spend a few days in San Francisco as a first-timer, here are our suggestions!
Things to Do in San Francisco For First Timers
Golden Gate Bridge
The Golden Bridge is a cliché, but a must on any itinerary! This iconic bridge connects the San Francisco Bay and Marin County with a length of 1.7 miles. This magnificent engineering wonder was declared the longest suspension bridge ever created on its opening back in 1937. Back then, it was considered impossible to construct any bridge at that specific location due to the depth of the Pacific Ocean, but the theory was clearly proven wrong. To truly visualize its tremendous size, take a walk across the golden gate while enjoying the broad mesmerizing ocean views.
Waterfront at Fisherman's Wharf
No trip to San Francisco would be complete without the delicious and diverse dining options available at Fisherman's Wharf. Dungeness crabs, spicy Cioppino, Fresh Oysters, Wicked Tuna – they'll all make you crave for another bite no matter how much you had. While sampling the freshest seafood in town, explore the rest of the area with the numerous outdoor activities offered like booking a boat tour to spot sea lions bathing on the nearby islands.
Union Square
To experience the city life of San Francisco, you need to spend some time at Union Square. Shop at the renowned outlets, visit galleries filled with artwork of legendary artists, have a meal at a fancy restaurant, and go bar hopping in the area.
Trust me – Union Square grabs you! There is always so much to do. Live performances, dance parties, festivals, and anything else you can think of! This place will keep you entertained for a while and give you a chance to get a more local experience in San Francisco.
China Town
China towns are a staple of large cities, but San Francisco's is the queen of them all. Think bustling maze-like streets, colors galore, music resonatig in the background, and a myriad of Chinese eateries to pick from.
Your hunt for authentic Chinese cuisine will end here offering you the perfect taste of dumplings, Tofu and Spinach Noodles. All of its four China towns are worth visiting, but the USA's oldest one on the Grant Avenue grabs the title of biggest China Town outside Asia. This one is so widespread that two hospitals, one post office and numerous parks and churches fall within its radius. Seriously, don't miss out on exploring this culturally vibrant place on your trip to San Francisco.
Alcatraz island
On your visit to fisherman's Wharf, do remember to visit this tiny beautiful island, Alcatraz, situated 1.5 miles offshore to the main city. Though the visitors find it quite amusing now, but the history of the place isn't as pleasing – the island was actually home to many dangerous prisoners, including Al Capone and Robert Franklin Stroud. However, now thousands of tourists flock here to have a deeper insight into the rich history of the prison.
Aquarium of the Bay
Situated at the SF waterfront at pier 39, a visit to Aquarium of the Bay gives you the chance to come face to face with some of the world's coolest marine life. The aquarium is home to 20,000 marine animals including Leopard sharks, moon Jellies, wolf eels, bat rays, octopus and many more. As you walk in the two immense tunnels spanning 300 feet; you will have a mesmerizing view of marine beauties swirling and gliding overhead you – a can't miss attraction in San Francisco, especially if you're traveling with kids.
Coit Tower
Named after Lillie Hitchcock Coit, an eccentric rich lady, this tower was built in 1933 to honor her as she passed on all of her wealth to the "city she loved". The tower is situated on Telegraph Hills and gives an enchanting 360-degree birds-eye view of the whole city from its top deck. To top things off, a part of the city's history is depicted through the murals painted by the group of artists back in the great depression. All you need to do is grab a ticket from the nearby ticket shop and jump on the elevator to see the sun setting in the backdrop of the bustling life of San Francisco.
Read More