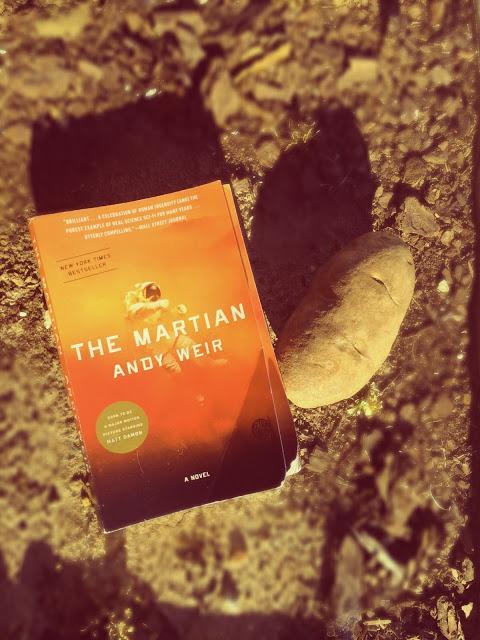 The Martian Book Review
The Martian Science Fiction
Author: Andy Weir
About the book: 
Mark Watney, astronaut, sets out on an epic journey to
explore Mars with his fellow crew mates. When a fierce sandstorm causes chaos,
he is presumed dead by his team and left behind. Injured, but alive, Mark must
use his wits and problem solving skills to manage to extend his days until he
is rescued by NASA.
On Earth, the most brilliant scientists strategize to
communicate with Watney and plan to get him home. Little do they know, that
Mark's crew is on a mission to save him themselves when they find out he is
still alive.
My review: 
Whether you are cognizant of science terminology or not, if
you like to be challenged mentally while reading, I recommend this book. It
allows you to process the depth of a dire situation while challenging you to
think through problem solving issues.
Somewhat heavy in calculations and scientific jargon, the
author allows you to identify with the main character due to his witty humor,
frustration when things do not turn out as planned, determination to keep
pushing forward and not give up, and if nothing else, you root for an American
to get home!
This is not a pool read, fast read, or even an easy read. It
is for those who look for more complexity, mindful, and situations to allow
yourself to think about the question, "What would I do in this situation?" Of
course, the chances of going to space are non-existent for me, it's still fun
to escape sometimes.
Have you read this book?  What were your thoughts? Any other books you recommend?  You can see more of our reading list here!  Want to read along with us, tag us in your recommendation, or join our new book club just #VGBbookclub