The Best 3 Places in Key West To Get A Lobster Roll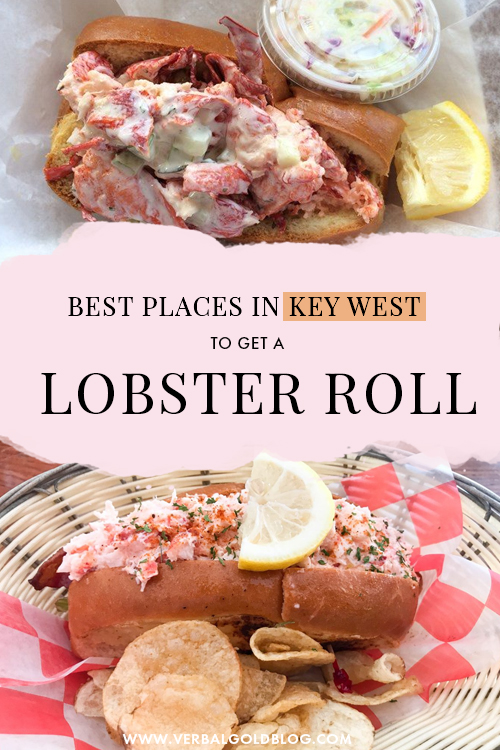 Key West, known as the Southernmost City, it's so vibrant and full of energy! One thing I know is a good lobster roll and being from Atlanta they're hard to find. When I stumbled upon the Eaton Street Seafood Market on my first day in Key West and saw lobster rolls on the menu my eyes immediately lit up! Every day that I was in Key West, I knew I had to have a lobster roll. I made it my mission to find and sample them all! Luckily for y'all, I've compiled a list of where to find the best lobster rolls in Key West!
Here are my top 3 restaurants in Key West to get a lobster roll!
---
1.Eaton Street Seafood Market
Eaton Street Seafood Market is like a market plus a restaurant so you can find groceries, fresh seafood, a great menu, and some tasty treats like key lime pie for afterwards! The lobster roll was definitely the freshest and there were large lobster chucks which I loved! Bonus, their home made slaw was delicious.
2. The Lobster Shack
This place is just what it sounds like. Lobster, lobster and more lobster. From lobster bisque to different kinds of lobster rolls like the BLT and Diablo lobster roll, there's something on the menu for every lobster lover. The lobster here was more like a lobster salad on a sandwich and very delicious! The sandwich bread was legit so good!
You might recognize DJ's Clam Shack from Diners Drive Ins and Dives. I mean you don't have to look twice at this lobster roll to know it's amazing! I could easily eat these all day!
If you love lobster as much as I do, I hope you'll check out these restaurants! If you have a favorite that I missed, list it below because I know I'll be back to Key West very soon!