A Walking Tour of Cordoba, Spain
(adsbygoogle = window.adsbygoogle || []).push({});
Never heard of Cordoba? I'm not surprised, I hadn't either until someone suggested I explore this quaint town while in Spain. I ended up falling in love and feeling completely immersed in Spanish culture. Moral of the story, always write down and be open to new opportunities people recommend!
Why Cordoba?
After spending several days in lively Madrid, Cordoba's quiet cobblestone streets were a breath of fresh air. At one point, Cordoba was the capital of Islamic Spain and Western Europe's largest city. Historic buildings lie around every windy corner and I suggest exploring them all by foot to get lost in this amazing city.
First stop: The Mezquita
The main attractions are in the Old Town area so head down and make sure to wear comfortable shoes! The most well known and largest attraction is the Mezquita, also known as the Great Mosque of Cordoba. The original mosque that was built under Islamic Spain was turned into a Catholic church during the Reconquista in 1236. The Mezquita is considered one of the greatest works of architecture and after one step inside you will understand why.
Next: head up the bell tower
When you are ready to give your neck a break after exploring the Mezquita, head across the courtyard full of orange trees and up the bell tower. At the top you will find amazing views of this beautiful city.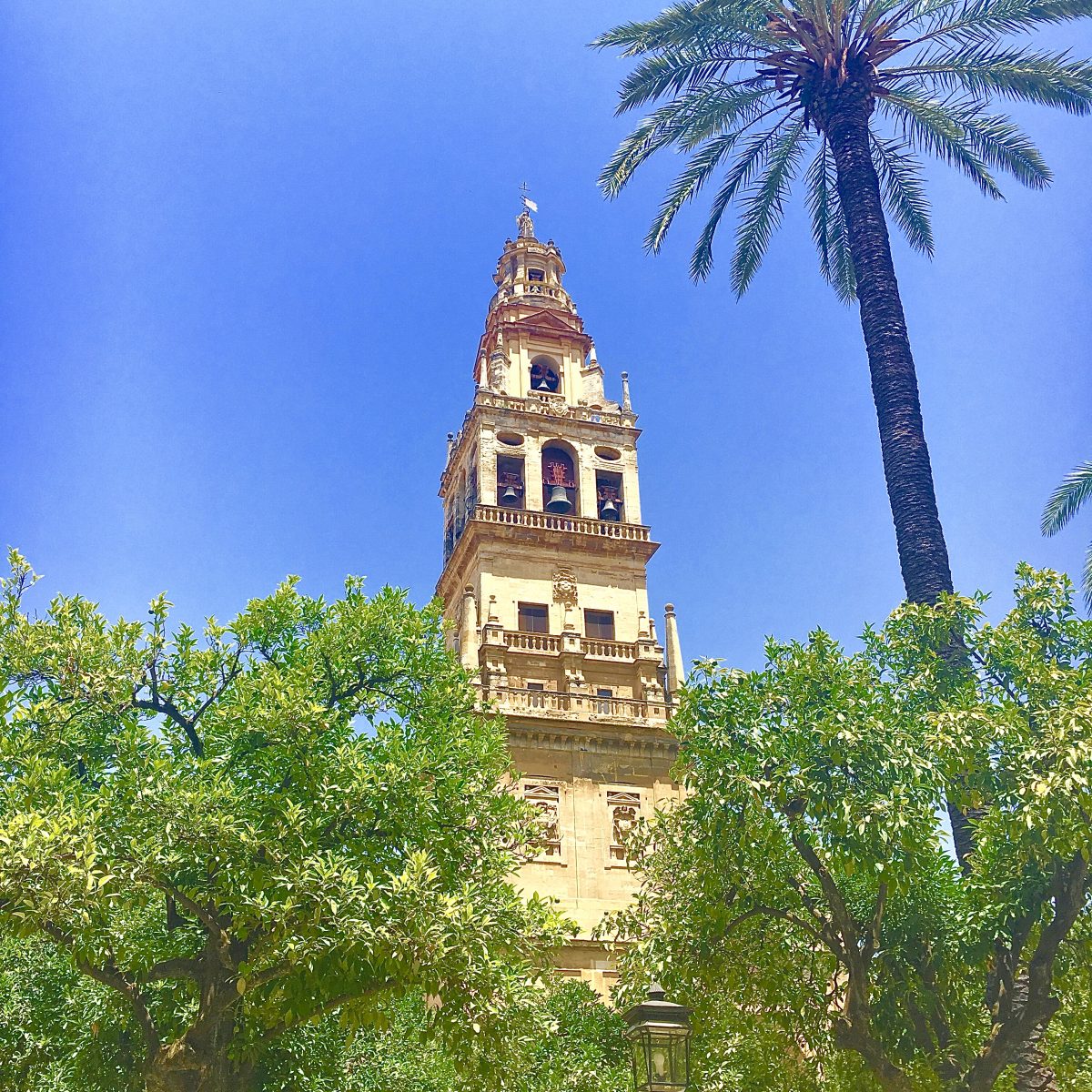 Next: head down the street to see the Roman bridge and walk along the waterfront
Next: head over to the Alcazar de los Reyes Cristianos "Castle of the Christian Monarchs" for more amazing views and beautiful gardens
After all the walking and exploring you will probably be tired and ready for a snack. There are lots of small places to take a break and grab a bite to eat in the little side streets or by the water. I highly suggest trying tortilla (similar to a quiche, but only consists of potato and eggs, sometimes herbs) or Cordoba's most famous dish Salmorejo (a chilled tomato soup similar to gazpacho).
If you have any additional time I suggest exploring by foot the rest of Old Town. We stayed at Bed and Be hostel near the city center and it was a great location near many shops and restaurants. Want to know what hostel stay is really all about?
Read More: Check out my post to see what staying in a hostel is really like here!
I fell in love with Cordoba's quiet, untouched beauty and the many amazing sights we explored. I highly recommend at least spending one full day exploring and taking in everything Cordoba has to offer!
Recommended shoes for walking and exploring Spain!
Want to see more awesome pics from my trip across Spain?
Read More: