Tea Party at The Plaza Hotel
If you follow us on snap or ig you know during NYFW it was frrrreeeezing in NYC. Like 1 degree cold. Winter in NY is brrrrutal! Plus while traveling and drinking your body can get super dehydrated. Not cool. I decided to stay healthy, hydrated, and warm by throwing a Tea Party at The Plaza! #goals I mean dreams do come true right!  There's nothing better than sleepovers at The Plaza with your girlfriends!
We checked into The Plaza Hotel in New York. Yes, THE Plaza.  I can't believe those words are coming out of my mouth.  I didn't think I'd ever get to stay there.  It's incredible. A true Eloise adventure!  The entire experience is first class.
The girls and I quickly checked into our suite then headed down to The Palm Court for a champagne lunch, chapeaux included. 
Oka-B wedges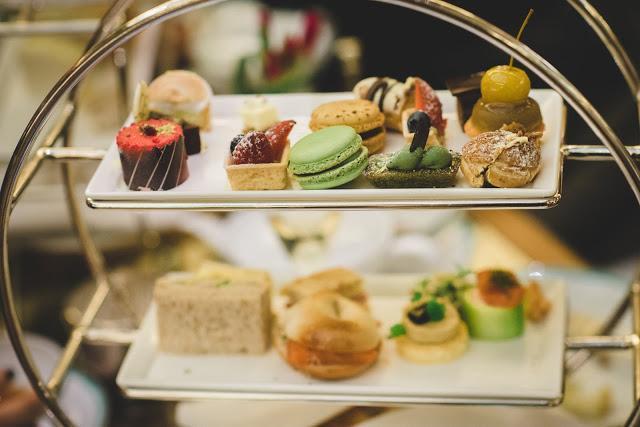 We then ordered the Eloise Tea for in-room delivery to keep our Tea Party going!  I brought my favorite Lipton Teas and we snacked on yummy macaroons, cotton candy, bite size cucumber sandwiches, and scones.  A true tea party event (made for a princess).  
Sweets & Treats gold glitter table sign from 
P.S. Weddings & Events
Afternoon Tea gold glitter sign from
P.S. Weddings & Events
I've been drinking Lipton Tea since I was in the womb. I grew up in the South so would you expect anything less? But Lipton's new black, herbal varieties and improved green teas refreshed the tea experience for me because they have these new bold flavors, such as Enticing Chai, Pure Green, Orange Passionfruit Jasmine and Peach Mango. Besides The Plaza making my Tea Party over the top, Lipton made it so much better than standard tea time by creating an exciting and unique tea-drinking experience. Check out the full line-up of Lipton Green, Black and Herbal tea flavors here
What made Tea Time even better is that one of my friends is from London and her English accent couldn't have been more fitting.  She was kind enough to explain how a true Tea Time is supposed to go down.  When the three tiered snacks arrived we were told to start in the middle, then to the top shelf, and finish with a scone, which are located on the bottom shelf.
To eat the scone, you're supposed to add jam first, then clotted cream, and finally top with lemon curd. I think I'd give up southern style biscuits forever if I could replace them with scones.  They were delicious and paired perfectly with my Lipton Tea!  I also learned that in England they always add cream to their tea.  I lean towards honey if I want a flavor enhancer but the cream wasn't bad either.
Cute Tea Party shoes are a must! My peep toe heart pumps are from Oka-B
I love the improved Lipton Green Teas. They have a light, fresh taste, bright clearer color and delightful aroma. New Lipton Black Teas have bold aromas and unique flavors that join forces to put a twist on traditional black tea. My favorite is the Daring English Breakfast blend. The new Lipton Herbal Teas made with real ingredients are so delicious.  I think I could live on the Lemon Ginger and Peach Mango alone.
We did not want to leave since we were having such an amazing time. Plus Rey (our Butler) #Reythebutler was fabulous! I could get used to this. Tea Parties at The Plaza are a must! Thanks Lipton Tea for making this such an amazingly delicious and unforgettable experience! Until next time… 
I was selected for this opportunity as a member of Clever Girls and the content and opinions expressed here are all my own.