9 State Parks to Visit on Your Next Road Trip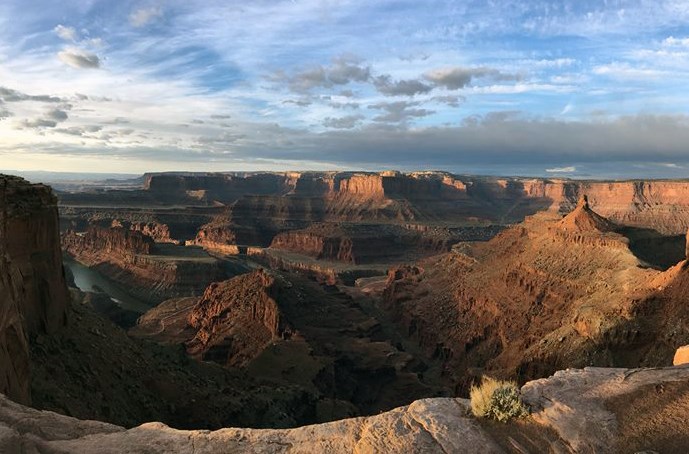 One of the best ways to experience America's wild places is on a hike, bike ride, paddle, or scenic drive through a state park. With over 10,000 parks to choose from, you can find just about any terrain, from deserts and mountain summits to swamps, whitewater rivers, and ocean beaches. Park rangers and visitor center exhibits bring the plants, animals, and local lore to life. With so many parks across the country, it's easy to spend time in nature with all the amenities of your favorite KOA campground close by.
Plan your next road trip around a visit to one of these spectacular state parks.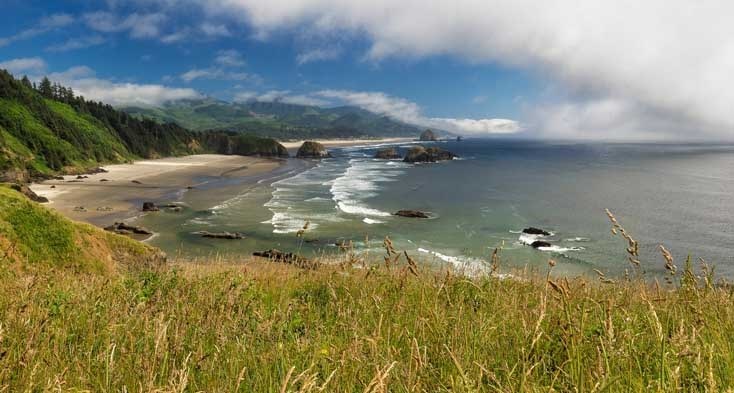 ECOLA STATE PARK
Explore nine miles of rugged, windswept Oregon coastline around Tillamook Head in Ecola State Park. Visit secluded beaches to go surfing, hike the Oregon Coast Trail, and watch for deer and elk in the Sitka spruce forest and migrating gray whales at sea.
Nearby KOAs
Astoria / Warrenton / Seaside KOA Resort
Bay Center / Willapa Bay KOA Journey
Longview North / Mount St. Helens KOA
Lincoln City KOA Journey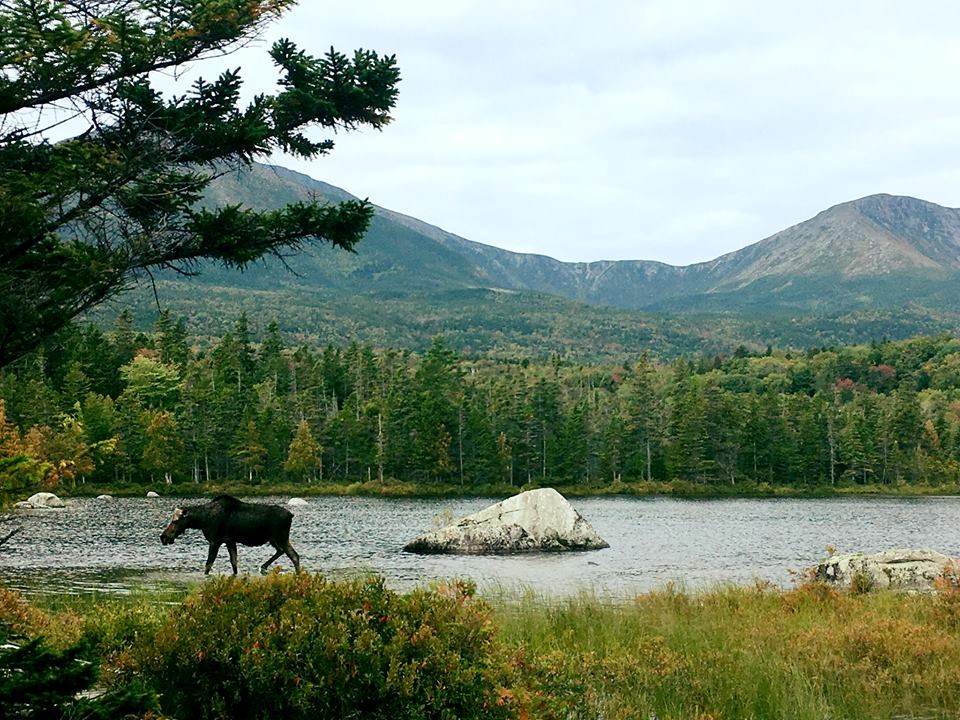 BAXTER STATE PARK
There's over 200 miles of trails to explore at the northern end of the Appalachian Trail in Baxter State Park. Summit the park's most famous peak, Mount Katahdin, bike to Dwelley Pond, go fly fishing on Kidney Pond, or paddle on Webster Stream.
Nearby KOAs
Bangor / Holden KOA Holiday
Skowhegan  /Kennebec Valley KOA
Bucksport / Fort Knox KOA Holiday
Bar Harbor / Oceanside KOA Holiday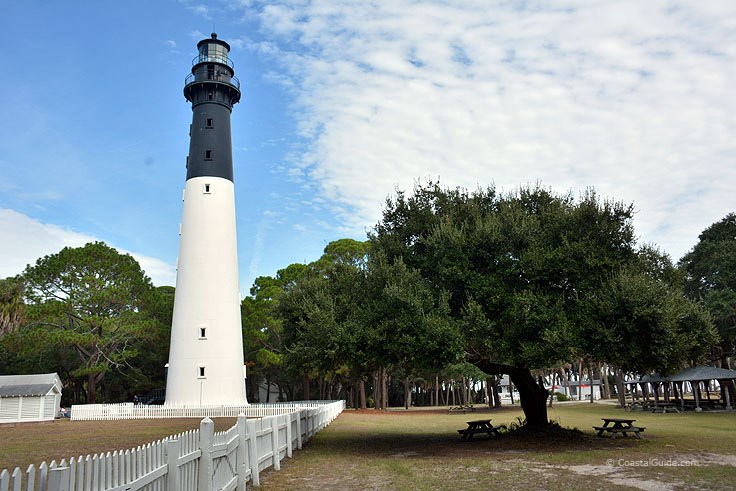 HUNTING ISLAND STATE PARK
Climb to the top of Hunting Island lighthouse to survey the palm-studded coastline all the way to Georgia. Bike the park's singletrack trails through maritime forest to the nature center, fish off the pier, and go birdwatching for herons, egrets, skimmers, oystercatchers, and wood storks. Ride your bike all the way to the northern tip of the island on the wide sandbars that are exposed at low tide.
Nearby KOAs
Point South / Yemassee KOA Holiday
Charleston KOA Holiday
Savannah South KOA Holiday
Mount Pleasant / Charleston KOA Holiday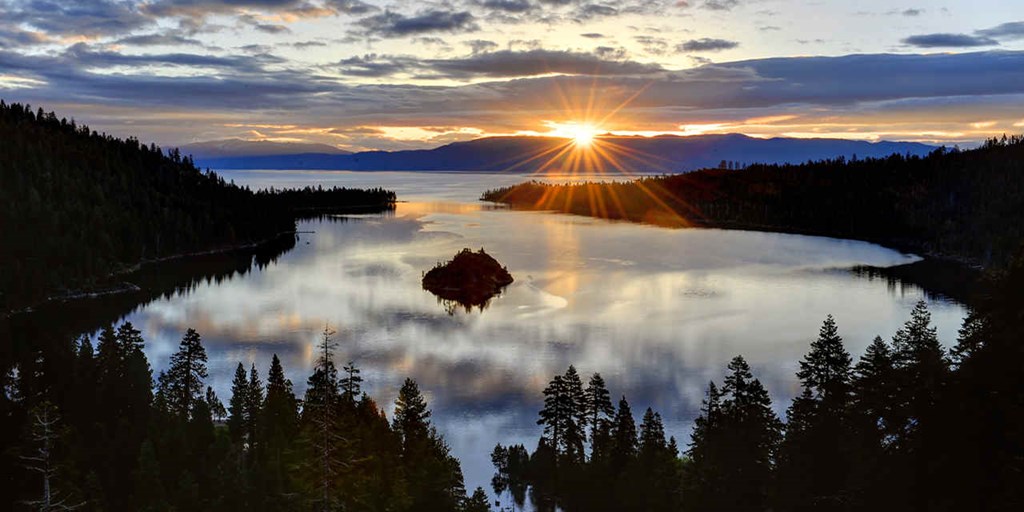 EMERALD BAY STATE PARK
Hike the steep, one-mile trail in Emerald Bay State Park to Vikingsholm, a fairytale-like Scandinavian castle overlooking Lake Tahoe's Emerald Bay, with views of the deep blue-green water all the way there. Kayak around Fannette Island or go scuba diving on the underwater Maritime Heritage Trail.
Nearby KOAs
Coleville / Walker KOA
Reno KOA Journey at Boomtown
Placerville KOA
Oroville / Feather Falls Casino KOA Journey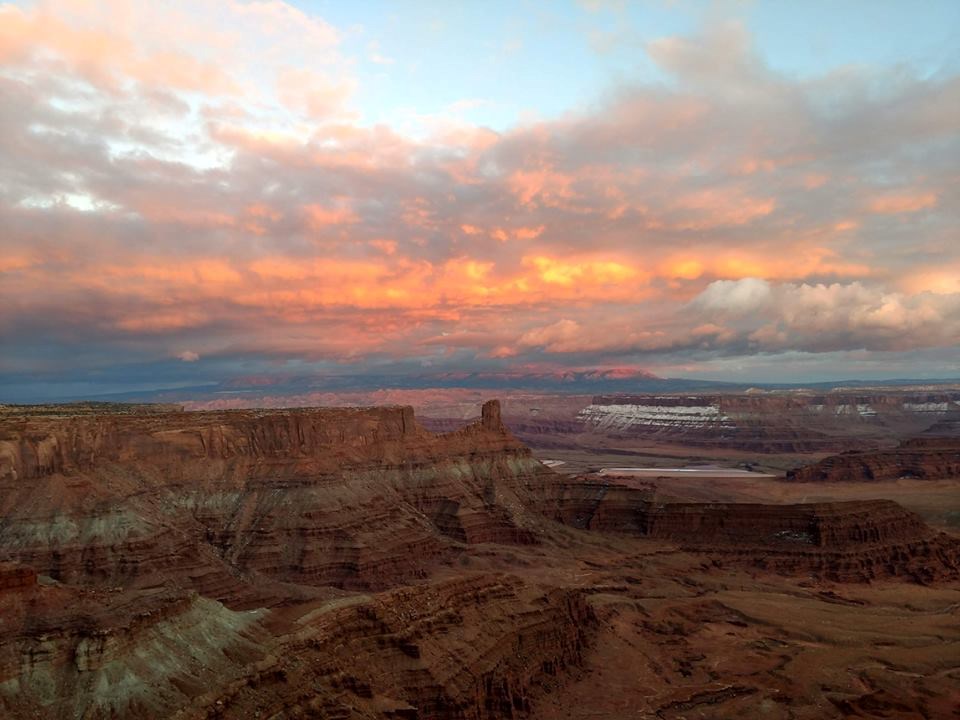 DEAD HORSE POINT STATE PARK
Hike the canyon rim trails above the Colorado River or mountain bike over 16 miles of high desert terrain on the Intrepid Trail System at Dead Horse Point. Go geocaching, stop by the visitor center to learn about the Native American history of the region, and linger as the sun sets to enjoy the spectacular star show at this International Dark Sky Park.
Nearby KOAs
Moab KOA Holiday
Green River KOA Journey
Grand Junction KOA Holiday
Montrose / Black Canyon National Park KOA Journey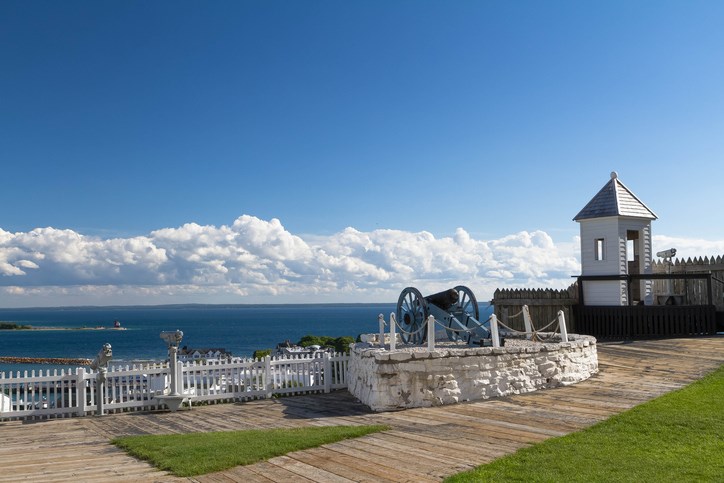 MACKINAC ISLAND STATE HISTORIC PARK
Take a horse-drawn carriage ride through Michigan's first state park. Mackinac Island is over 80% preserved park land, with cedar, spruce, and paper birch forests and impressive wave-carved limestone rock formations like Arch Rock, Skull Cave, and Devil's Kitchen. Visit the governor's summer residence, Fort Holmes, and an 1800s battlefield to learn about the island's early history.
Nearby KOAs
St. Ignace / Mackinac Island KOA
Mackinaw City / Mackinac Island KOA
Petoskey KOA Holiday
Sault Ste. Marie KOA Holiday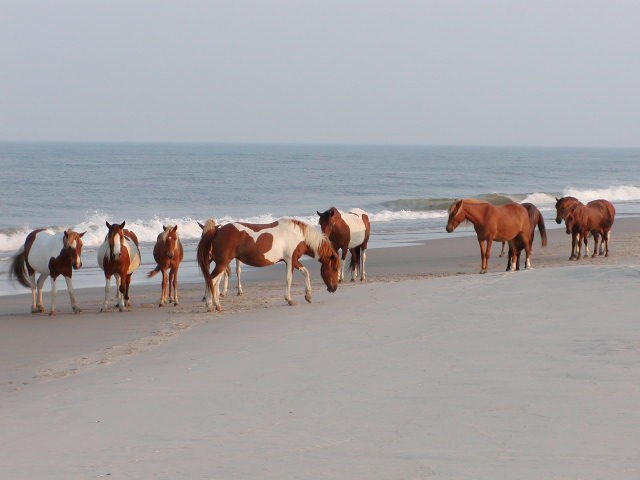 ASSATEAGUE STATE PARK
Nature-lovers visit Assateague State Park to see the wild horses roaming the sand dunes, but they stay for swimming, surfing, beachcombing, and fishing on the Atlantic Ocean beach. Asian sika deer graze in the marshlands and over 200 bird species stopover during their migration along the Atlantic flyway.
Nearby KOAs
Williamsburg / Busch Gardens Area KOA
Chincoteague Island KOA Resort
Cape May KOA Holiday
Cape Charles / Chesapeake Bay KOA Resort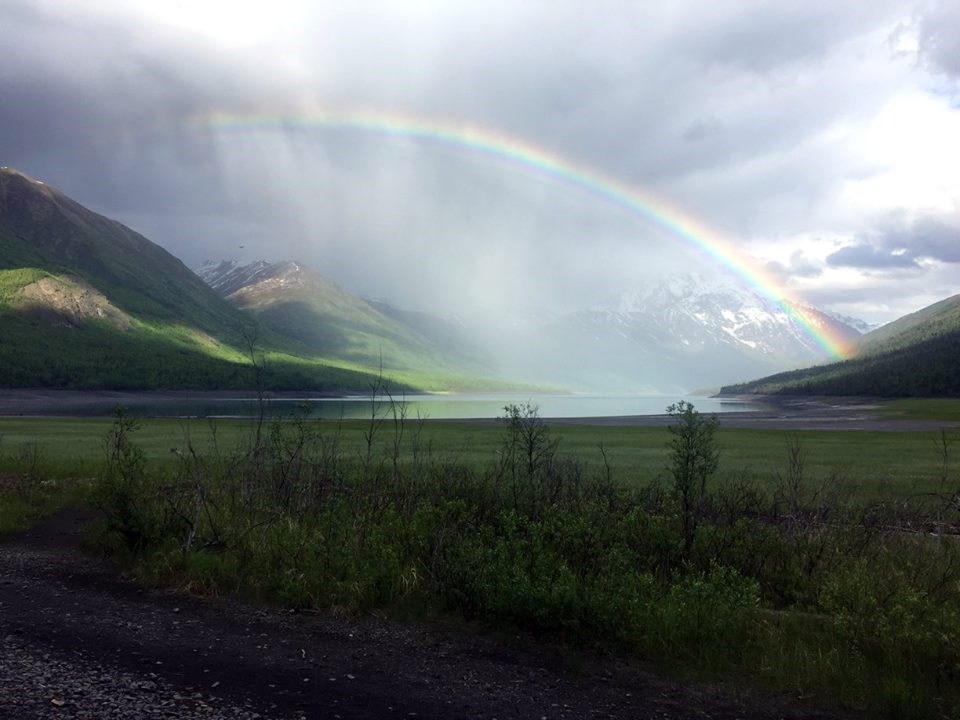 CHUGACH STATE PARK
Get on the trails all year long in Chugach State Park, one of the largest parks in Alaska. Hike over 280 miles of easy to expert forest trails or bike the quiet park roads in the short summer season. For the rest of the year, you can go downhill, cross-country, and backcountry skiing, snowshoeing, and dogsledding. Six regions of the park are open for snowmobiling.
Nearby KOAs
Seward KOA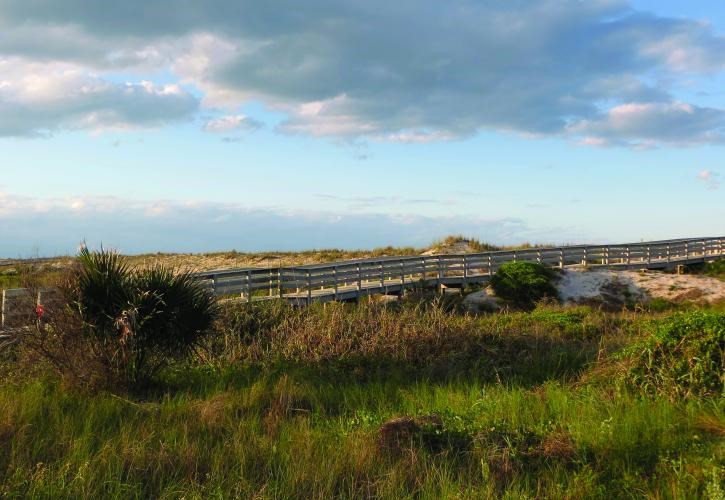 ANASTASIA STATE PARK
Go beach biking and paddle the tidal marsh in Salt Run at Anastasia State Park. Hike to the coquina quarries where the rock was mined and hauled across the island to build historic Castillo de San Marcos, a 17th-century fort in St. Augustine. Look for black skimmers, heron, roseate spoonbills, bald eagles, and owls in the marshes and maritime hammocks on the Great Florida Birding and Wildlife Trail that runs across the island.
Nearby KOAs
St. Augustine Beach KOA Holiday
Fort McCoy / Lake Oklawaha KOA Holiday
Starke / Gainesville N.E. KOA
DeLand / St. Johns River KOA
---
If travel and food writer Ann Gibson isn't hiking, backpacking, paddling, biking, running, or skiing, she's most likely in her RV, writing about the sports she loves and the best destinations to enjoy the outdoors. She splits her time between the home base in the Carolinas and the life of a digital nomad, traveling, writing, visiting, and volunteering in America's parks with her husband and two Aussies.