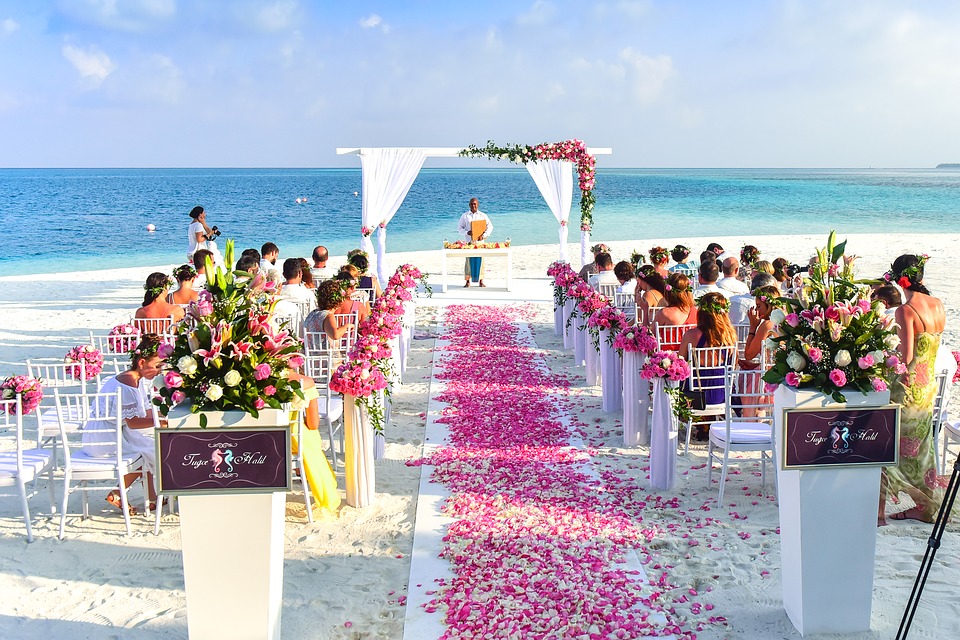 7 Ideal Destinations for Your Tropical Wedding
In the sea of wonderful tropical destinations, it can be difficult to choose the perfect one for your wedding. Fortunately, we've come up with a few suggestions that can help you make up your mind and have unforgettable nuptials at some of the most exotic places in the world. From Curacao, through Australia and the Dominican Republic to Aruba and Jamaica, all of the following destinations have something wonderful to offer and make the happiest day of your life even more special.
7 Ideal Destinations for Your Tropical Wedding
Curacao
Who could resist candy-coloured waterfront buildings, idyllic beaches and intriguing culture and history? If you couldn't either, then Curacao is your go-to wedding destination. This tropical paradise will offer you an all-inclusive service and full privacy on its mesmerizing sandy beaches. For couples who'd like to relish in a slightly more luxurious stay, one of the world's only tree-house mansions is located precisely in Curacao and will provide you with utmost comfort and an unforgettable stay.
The Bahamas
For scenic tropical nuptials, Bahamas are the perfect destination. From Grand Bahama through Freeport, Nassau and finally the marvellous Paradise Island, you will find some of the most wonderful venues precisely on this tropical island. Whether you're planning an intimate wedding or a large ceremony with all of your friends and family, some of the upscale venues with exceptional vistas that offer unique weddings featuring colourful local Bahamian traditions will be an amazing choice for your big day.
Australia
Australian coastlines are some of the most beautiful in the world, and if you want to have an exceptional wedding, picking a resort on the world's largest coral reef system is the way to do it. Hamilton Island in Queensland is the ideal destination for a sun-loving couple, offering you resorts with wet-edged pools, handcrafted timber, and breathtaking scenery. Alternatively, Sydney can be just as charming and chic as Hamilton Island, with its captivating zoo. You'll have the chance to enjoy a 180-degree view of the Sydney Harbour along with a fascinating skyline. Just make sure you hire a professional and experienced wedding videographer in Sydney to help you remember all the special moments of your big day. Taronga Zoo in Sydney is by far one of the fabulous and unordinary wedding locations that will make your big day truly memorable.
Kauai
The Hawaiian Islands are the closest to paradise wedding destinations, which is why so many couples fly halfway across the world just to tie the knot on one of the most wonderful islands in the world. Kauai is the oldest island in Hawaii where you can enjoy cascading waterfalls, lush valleys and jagged mountains. Considering it hasn't been commercially developed as some of the other islands, the explorer in you will love the challenge of discovering the land. Kauai's impressive cliffs have been a popular wedding location in the previous years, offering the newlyweds breathtaking vistas on mesmerizing canyons and beaches. A beach wedding is always an option as well, in which case you'll walk down the sandy beaches, enjoy a spectacular sunset and have the perfect romantic setting for your nuptials.
Jamaica
Do you need a place that has decades of experiences in hosting weddings? If so, Jamaica is the place to go to. You can find a wedding package in almost every hotel in Jamaica that includes a ceremony with outstanding beaches, mansions and gardens. If you don't have the time to think about all the organization and planning, Jamaican wedding experts will do it for you. To make your wedding journey even more memorable, visit Bob Marley's hometown or a rum distillery, or relax while snorkelling on this spectacular Caribbean Island.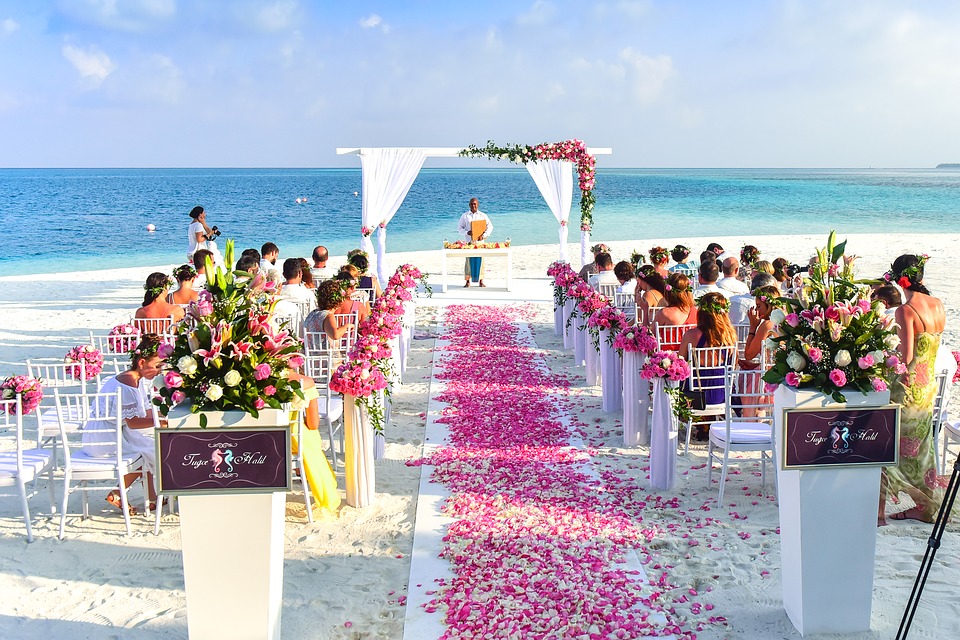 Punta Cana
When you're looking for an outstanding romantic destination in the tropical islands, Punta Cana will offer you that and much more. The most beautiful beaches, secluded romantic spots and captivating views are just some of the reasons you should have your wedding in the Dominican Republic. Not only can you indulge in a bit of romance, but you can also have a lot of fun while you're at it. With a plethora of surfing camps, catamaran excursions and water sport activities, Punta Cana is a splendid mixture of romance and fun.
Aruba
From fabulously predictable weather, through top-notch tourist service and breathtaking stellar beaches, Aruba is fabulous for your tropical wedding. Considering this tropical island is outside of the hurricane belt, you're safe from any bad weather, and you can rest assured the sun will shine on your wedding day. It's a great destination for both adult-only affairs as well as for a family gathering and it's even suitable for those who are planning a wedding on a budget. If you'd like an intimate wedding, a lovely little private island can be at your service for this wonderful occasion.
Aruba, Jamaica, Punta Cana, Australian destinations or maybe Kauai, Bahamas or Curacao – the list can go on and on and your choice wouldn't get any easier. However, no matter the destination you choose for your tropical wedding, you'll have the best time ever, because each and every one of the previously mentioned destinations will offer you an unforgettable wedding.