The Ultimate 3 Day Guide to NAPA + a Free Printable Travel Winery Itinerary
I'm obsessed with traveling, California, and wine, so Napa Valley is an ideal vacation spot.  I think it was made for me. Ideally, I'd love to spend a week (or more) there tasting and touring the wineries but sometimes you only have a few days.  That's why I've put together a 3 day winery list for you to visit when you go.   I used to live in San Francisco and visit Napa a ton so this past trip was a walk down memory lane.  I've asked my friends, family (including my dad who is a wine importer), and a few vineyards staff what their favorite places are to visit to compile the list below.
Wineries are open from 9 am – 6 pm so you have 9 hours a day to taste as many wines and tour as many vineyards as you can.  Some wineries open later and some close later so plan accordingly.  I'd try to give yourself at least an hour per tasting at each winery and longer if you take a tour.  Including travel time, tastings, tours, and having a few small plates at the wineries, you can probably make it to 5-7 wineries per day unless you stop somewhere for lunch.  It's such an incredible experience so please remember not to rush, take it all in, and enjoy every bottle sip.
**Most of the wineries I've grouped by day are close together so if you have a reservation or scheduled tour it's easy to work around it.  If you have any connections to Napa now is the time to use them.  Reach out because Napa VIP (think private tours, chefs table in the barrel room, wine pairings, and more!) is worth it!
Wineries
Day 1
1– Domaine Carneros
A MUST!  Always start here!  They are known for their champagne and the beautiful castle!  It's stunning.
1240 Duhig Rd, Napa, CA 94559
2– Artesia Vineyards and Winery
Artesia is such an interesting building from the outside.  They have great views that look out over wine country.  This will be a quick stop.  Share a tasting and definitely snap a few pics outside.
1345 Henry Rd, Napa, CA 94559
10am – 5pm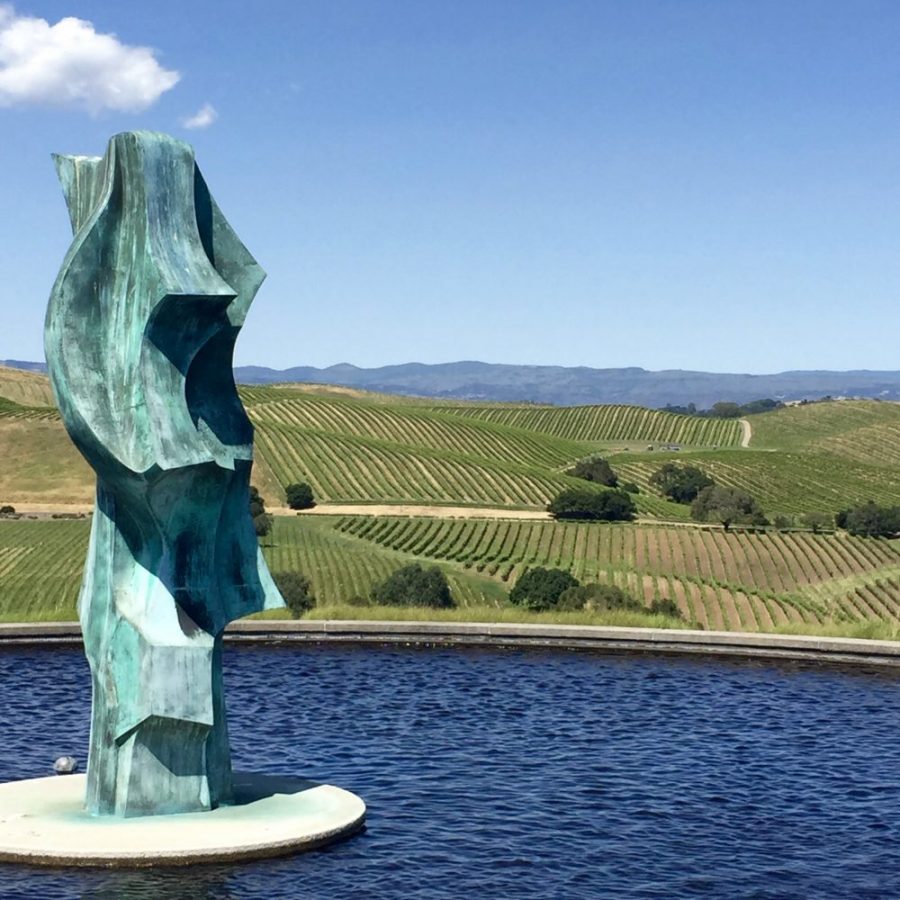 **If you have time you can stop at Trefethen Family Vineyards now**
1160 Oak Knoll Avenue, Napa, CA 94558
10am – 4:30pm
3– Stags' Leap
They have a great cab and are known for big reds and being top quality.
6150 Silverado Trl, Napa, CA 94558
10am – 4pm // By appointment only
4– ZD Wines
A staff favorite.  They are known for their incredible barrel room.
8383 Silverado Trail, Napa, CA 94558
10am – 4pm
5– PlumJack Winery
620 Oakville Cross Rd, Napa, CA 94558
6– Silver Oak Cellars
When I asked around a few words came to mind… magnificent, historical, premium, exquisitely located, top of the line, big red house, pricey.  It's a great winery.
915 Oakville Cross Rd, Oakville, CA 94562
Day 2
1– Opus One
By far the most reputable winery there is.  Think fine wine. It's very pricey for 1 tasting but it's a great place to sit and drink wine while looking out at the amazing views.
7900 Saint Helena Hwy, Oakville, CA 94562
10am – 4pm // By apt only so call ahead!
2– Robert Mondavi Winery
Everyone wants to stop here because it's a well known winery.  They just celebrated their 50th year!  The winery has this gorgeous arch that as soon as you get a glimpse of you can see straight through to the vineyards.  I enjoyed the sav blanc.  This winery isn't that special for me so I wouldn't spend much time here.  It's just nice to say you came, you saw, you conquered.
7801 St Helena Hwy, Oakville, CA 94562
3– Cakebread Cellars
Top of the line winery mainly known for their whites.  Definitely do the wine tour.
8300 St Helena Hwy, Rutherford, CA 94573
10am – 4:30pm
4– Frog's Leap Winery
8815 Conn Creek Rd, Rutherford, CA 94573
10am – 4pm // By apt only
5– Caymus Vineyards
Another personal favorite winery because of the wine!  The reds are great!
8700 Conn Creek Rd, Rutherford, CA 94573
9:30 – 4:30
6– Mumm
Champagne for days.  Enough said.
8445 Silverado Trail, Napa, CA 94558
** Still have time for more?  Stop into Peju**
7– Peju Province Winery
8466 St Helena Hwy, Rutherford, CA 94573
Day 3
1– Alpha Omega Winery
Although this will be a quick stop it's one of my favorites!  The wine is amazing and it's nice to relax on the patio.
1155 Mee Ln, St Helena, CA 94574
2– V. Sattui Winery
They have a great atmosphere.  There is an Italian marketplace with 200+ cheeses and a deli.  They do a weekend BBQ, wood-fired pizza, oysters, and mozzarella bar with 2 1/2 acres of shaded picnic tables that are super cute!
1111 White Ln, St Helena, CA 94574
9am – 6pm
3– Duckhorn Vineyards
They have a great pinot noir.
1000 Lodi Ln, St Helena, CA 94574
10am – 4pm
4– Failla Wines
One of my new fave wines!
3530 Silverado Trail N, St Helena, CA 94574
10am – 5pm
5– Sterling
Definitely one of a kind.  The aerial tram is the only one in Napa Valley.  The views are stunning as you ride up to the winery. You are greeted with a glass of wine to enjoy while you stroll through art galleries, overlooks, and elevated walkways that explain the winemaking process from grape to glass.
1111 Dunaweal Ln, Calistoga, CA 94515
10:30am – 5pm
6– Castello di Amorosa
They have a great castle and do some pretty cool medieval duels.  Try the train and tour package!
4045 St Helena Hwy, Calistoga, CA 94515
9:30am – 6pm
*** Pin this post and save for later ***