Let's talk about something I love. Something I'm truly passionate about. That's right, it's icecream. If you know me, you know that I can't live without ice cream or fro-yo. I have to have it.
Something you also might know, if you follow me on Instagram, is that I got trolled…HARD…while researching this post. I was planning on promoting a certain ice cream store that will remain nameless because of their Instagram worthy desserts. I do research because I have to like it before recommending it to y'all. Well, it was a pop up so the cups were plastic and it was in a mall so I didn't get the whole experience they offered. I decided to post the photo on IG and they stole and used the photo of me with my SON without my consent. I asked them to give me credit and was met with anger and entitlement claiming they now owned my photo. Which is incorrect. You can see how to share influencer content correctly here. The owner cussed me out, posted my address online in a large entrepreneur FB group, and asked people to attack me. Simply because I asked that they credit my photo.
But, moving on. Let's just say ice cream is my jam. I'm what you would call a connoisseur. haha
For me, it doesn't have to be summer to grab a cone! I've even been one to enjoy coffee ice cream (thank you Chick Fil A).
Here's where to go in and around Atlanta for the best ice cream!
The Varsity
What do ya have, whaddya have. The Varisty is a historic Atlanta staple. The frosted orange here is a must!
The brainchild of pastry chef Sarah O'Brien (Little Tart Bakeshop), Big Softie opened its doors in Summerhill just in time for the unbearable summer heat. O'Brien's soft serve is made with locally sourced cream from Southern Swiss Dairy, resulting in a product that's rich with an extra-smooth consistency. Big Softie serves classic chocolate and vanilla, as well as a seasonal flavor (currently matcha) and vegan option. The dips, like the chocolate made with local Xocolatl, and toppings like the oat streusel, pink praline, and Beautiful Briny Sea sprinkles, add a nice layer of texture.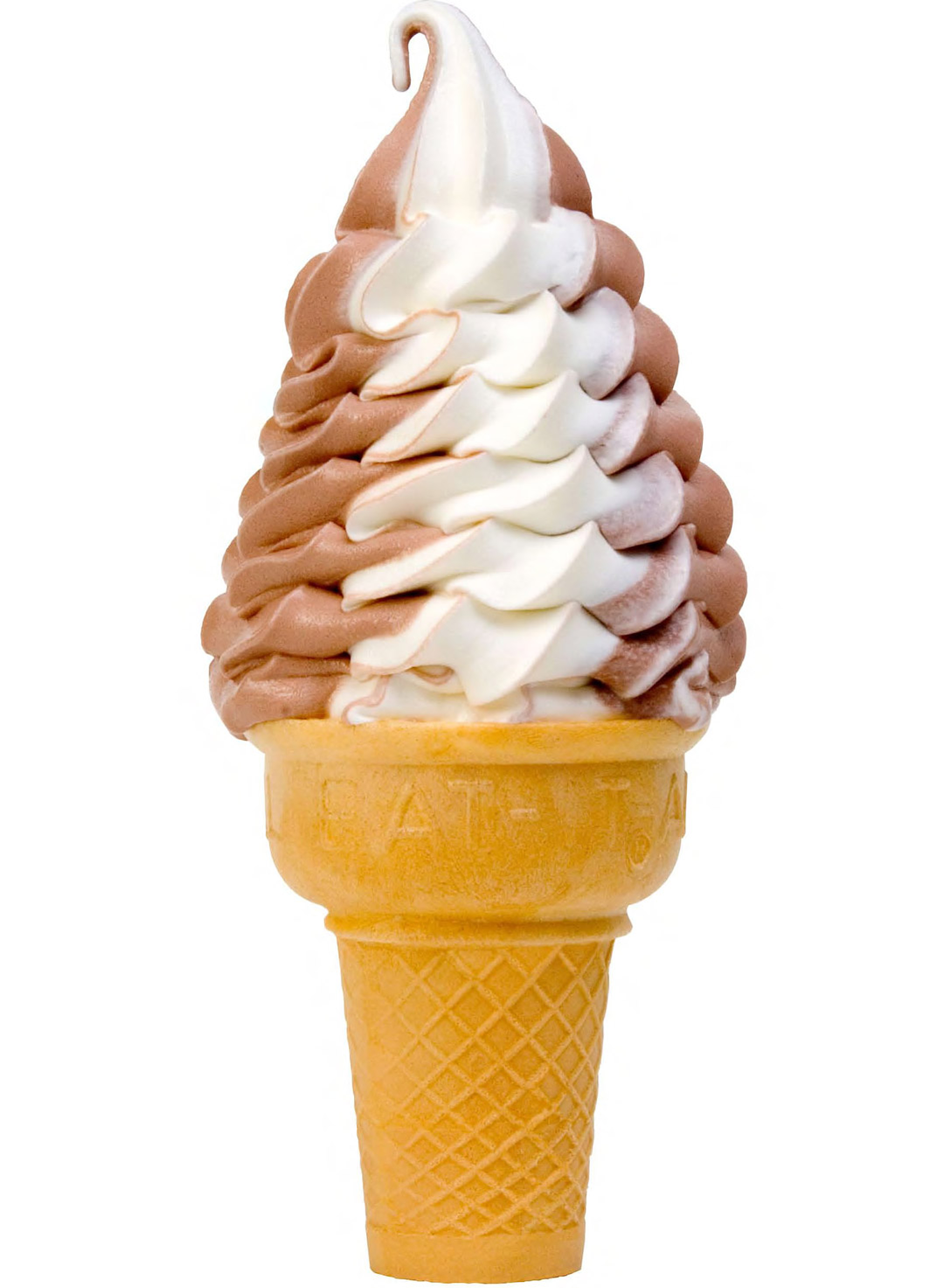 Zesto has my favorite soft serve! It's legit. Don't overlook this fast-food spot because they're going on 70 years strong for a reason. You can go for the "brown crown" aka chocolate dipped, sprinkles, or nuts. My favorite is the swirl. The serving is massive. There are multiple locations so find one near you!
Cheesecaked
If you're looking for an Instagram worthy shake this place is it! It's aggressive. Think sugar extreme!
Sweetreats Marietta
I've been going to Sweetreats since I was in high school. I even took some engagement photos there. The ice cream is delish and now you can even get ice cream sandwiches with delicious french macarons or oreo cookies! YUM!
Coconuts Ice Cream
If you're in driving distance to Coconuts it's a must. They have sundaes, shave ice (my personal favorite), shakes, floats, malts, blended drinks and more!
The flavors here rotate, but most recently on the menu: a churro flavor (read: heavy on the cinnamon) and Mexican-spiced chocolate. They've also been known to sell piña colada soft serve. Don't forget the toppings. Candied peanuts, buttery praline sauce, and toasted coconut were available last time.
Located in Midtown, Purely has soft-serve gelato in non-traditional flavors such as taro, mixed berry, and matcha. The flavors are potent and come with a choice of fun vessels—cones in a variety of colors, bubble waffles, and churro bowls perfect for the gram.
The upscale seafood restaurant in East Cobb makes their own soft serve. Order a cup of it on its own, or try it in their sundae, a decadent combination of vanilla soft serve, salted caramel, chocolate sauce, caramel popcorn, brownie bites, peanuts, and whipped cream.
Izzy's European Ice Kreme
Dense vanilla soft serve that lives up to the menu's claim of "super creamy" while the Greek yogurt soft serve is more tart. Skip the typical topping options and order off the European section of the menu that includes sour cherry preserves, baklava, and Nutella.
At Momo Cafe, the coffee shop nested inside Momonoki in Midtown, the soft serve has a Japanese twist. Matcha is always available along with one other seasonal rotating flavor. Currently it's hoji cha, a roasted variation of green tea that's earthy with notes of caramel. Both the matcha and hoji cha are sourced from Kyoto. You can't order your soft serve with toppings, but you can get sundaes with matcha brownie bites, strawberry puree, rice crips, and chocolate pearls.
Don't skip dessert at this downtown Alpharetta restaurant, which makes a dense soft serve with flavors that rotate often, such as cookies n' cream served in a cup with an Oreo waffle cone, a "cereal milk" flavor, and honeydew.
Daddy O'Brien's Irish Ice Cream Pub
Anwhere you can get alcohol and ice cream in a nice little combo is a must.
The soft serve at Star Provisions has a fresh, ultra-milky flavor, and while you can order it with chocolate sauce, we suggest opting for the more unique olive oil and sea salt. The buttery, peppery oil mingles with the sweet soft serve and heightens the vanilla's floral notes. The flecks of sea salt give it a nice crunch. They also sell an affogato—a swirl of soft serve doused with a hot shot of espresso—for the ultimate caffeine and sugar rush.
Check out my list on Google Maps below