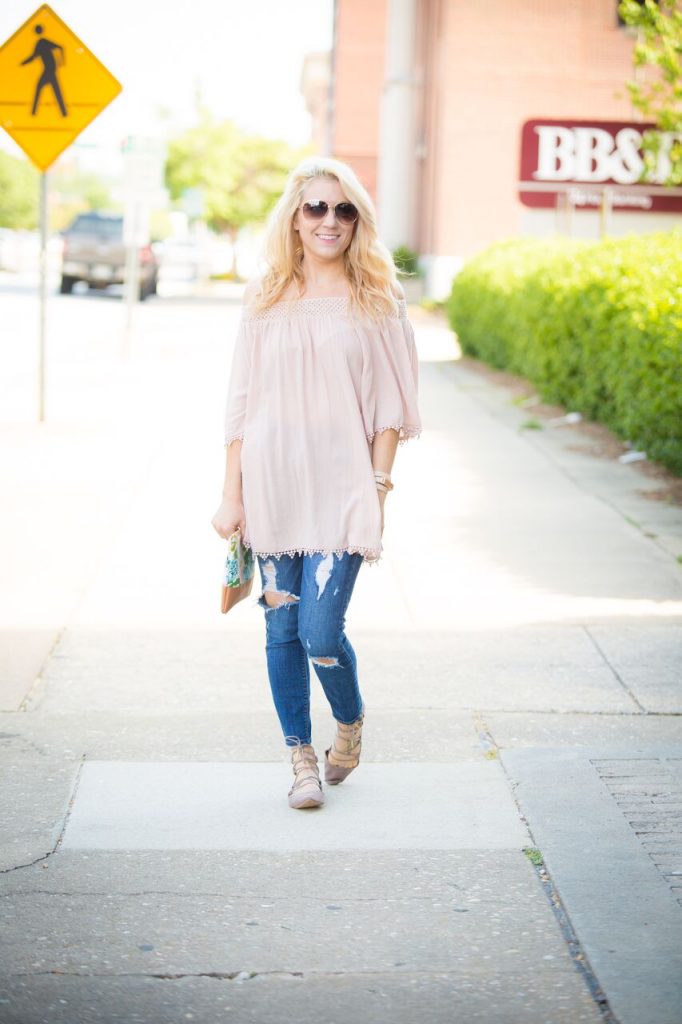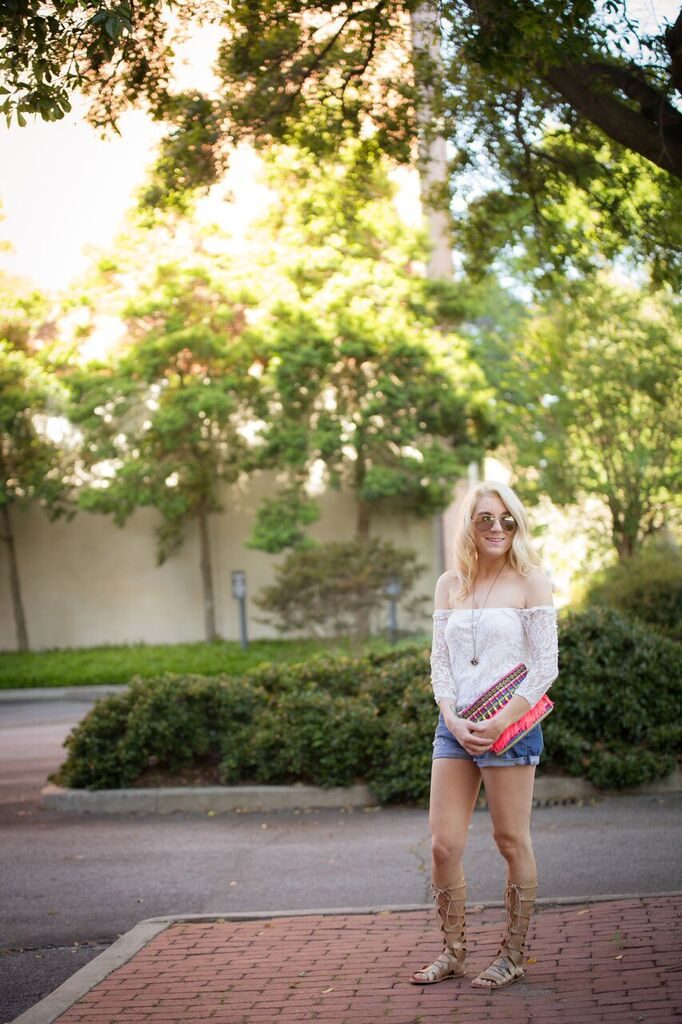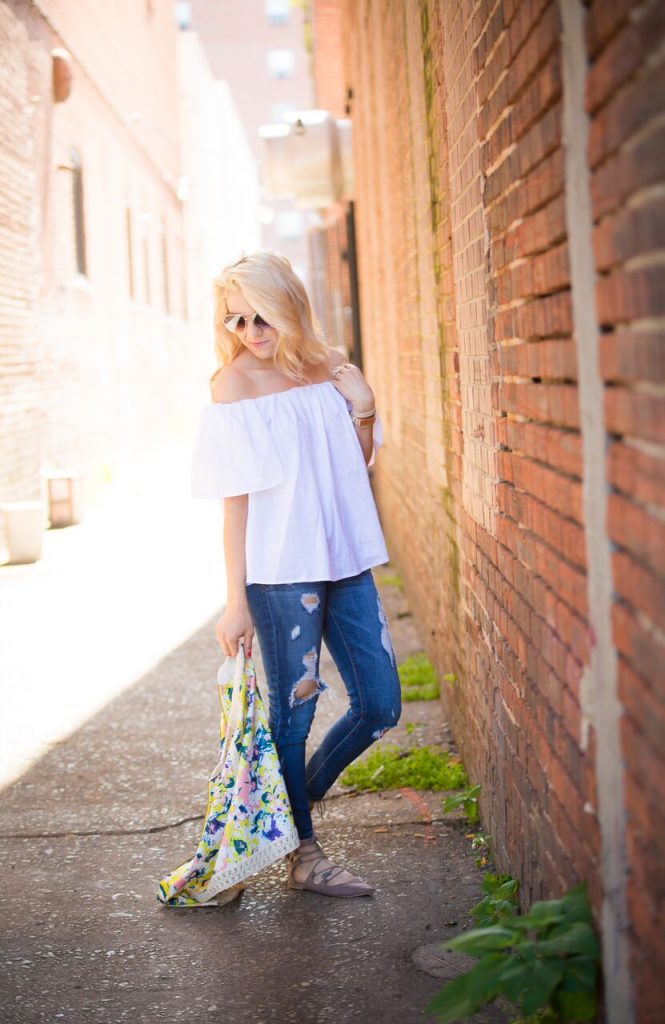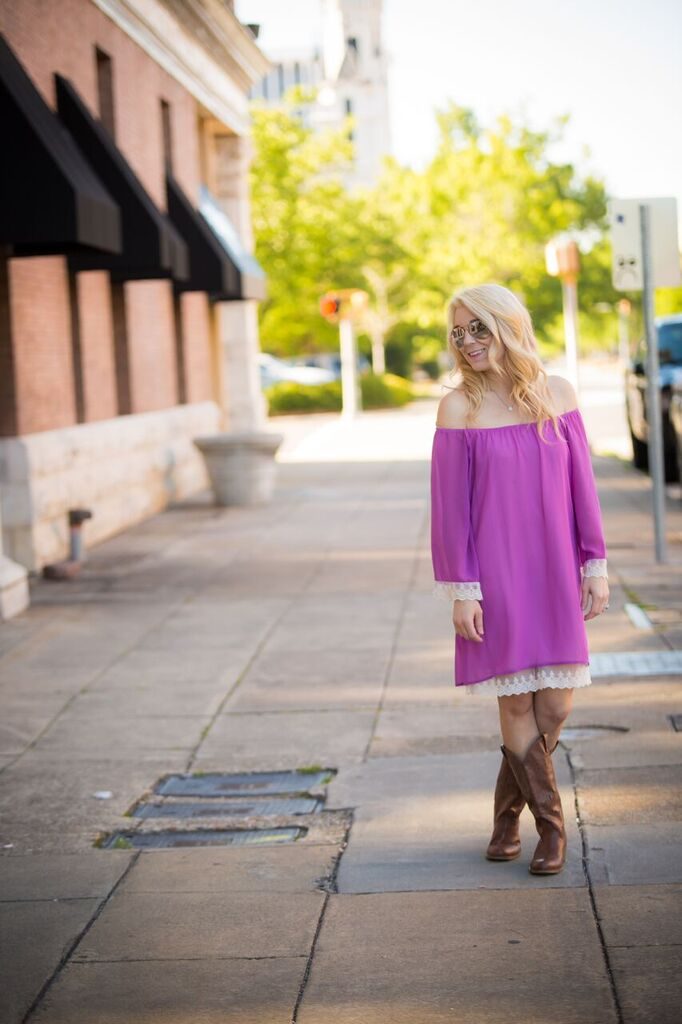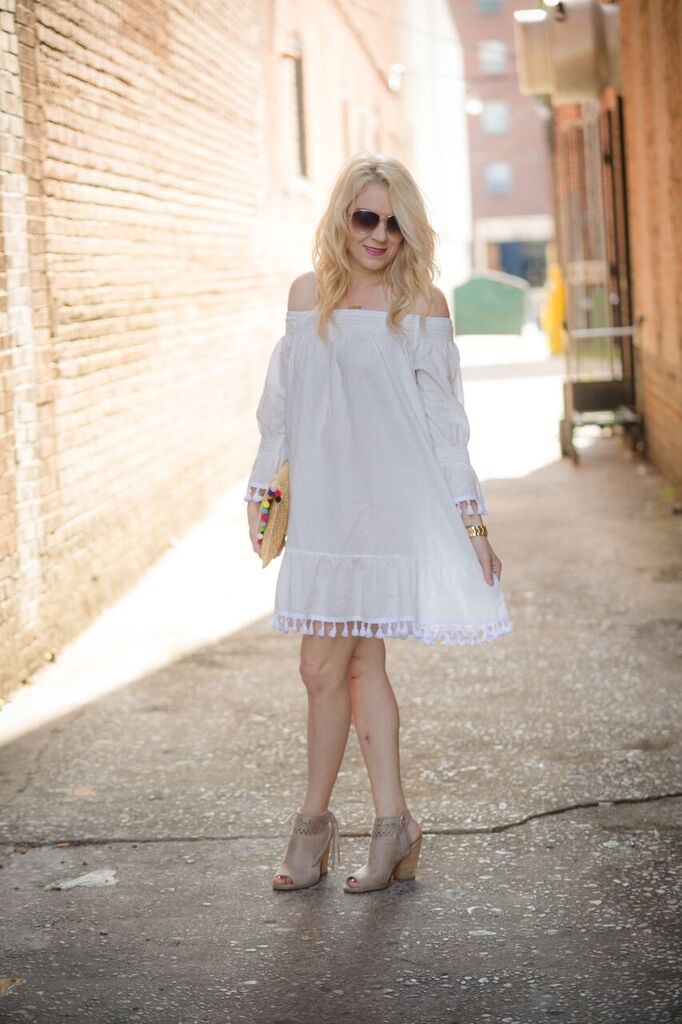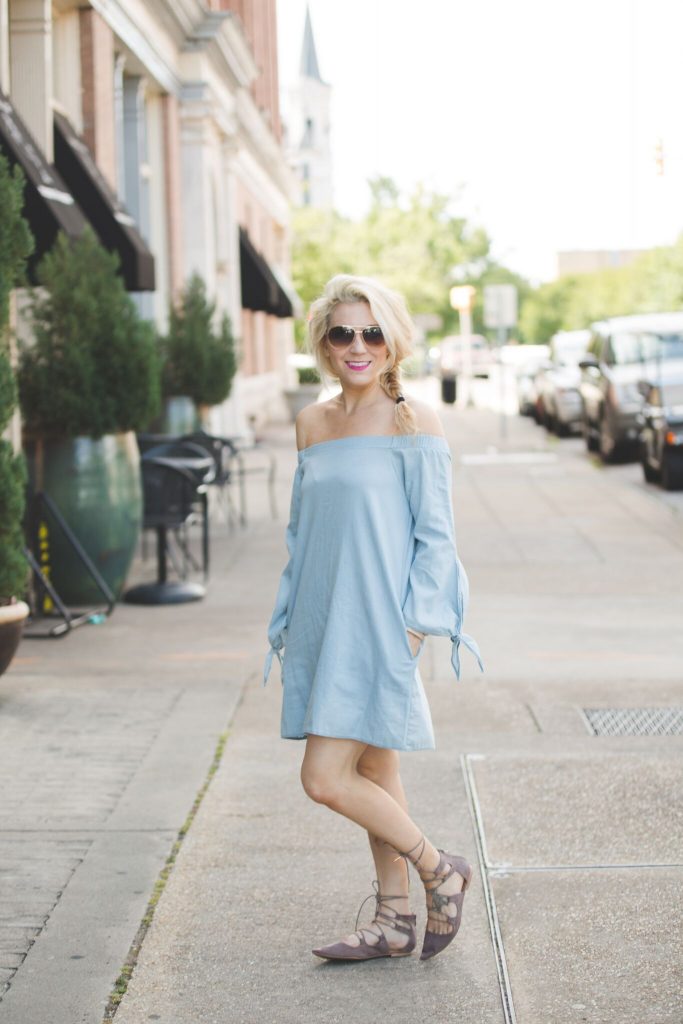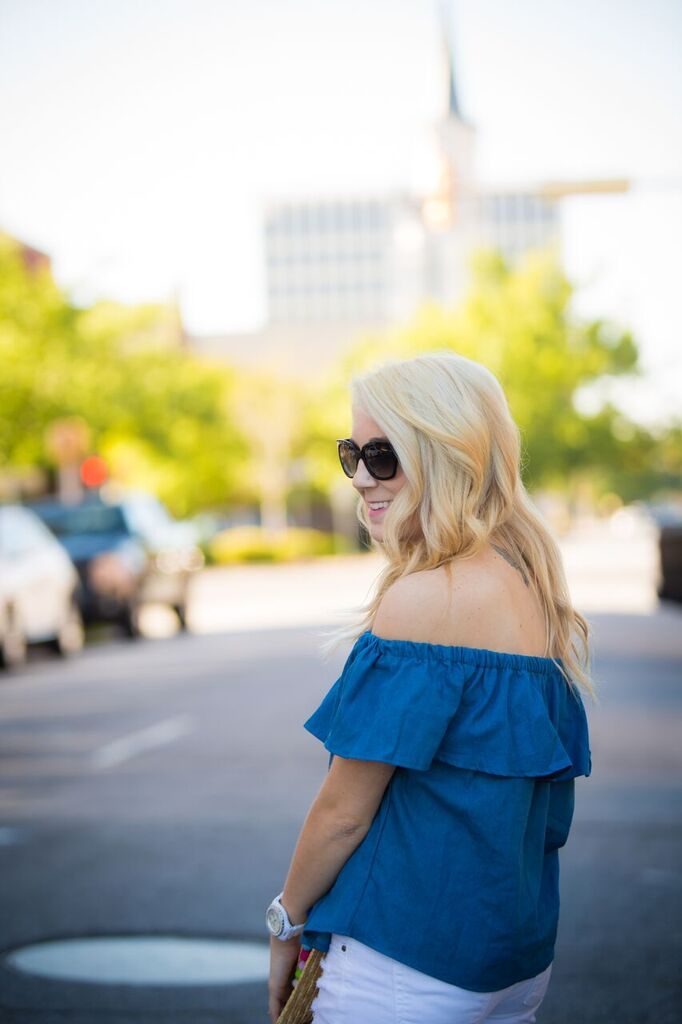 Unless you've been living under a rock, I'm sure you've seen bare shoulders plastered across the internet. Off the shoulder tops and dresses are all the rage right now. For me personally, I love them for a few reasons.
They're super cute, duh.
They make me feel sexy and sassy.
They're cute. So cute I need to say it twice.
Not good enough reasons to wear them? Well according to Elle, the off the shoulder trend is no longer a trend… they're a wardrobe essential. And I would have to agree. Sure, it's a little annoying to wear a strapless bra but if you find the right one, it's not that bad. But it gives you the option to show some skin and let's be serious, no one has "bad" shoulders. Have you ever heard anyone tell you their shoulders are their trouble spot? Me either.
I love that they can either be dressed up with heels or wedges or casual with jean shorts and sandals. They're probably not appropriate for an office setting but think weekend attire, happy hour, farmer's market, etc. Perfect for a day or night out. If you fall in love with one and want to wear it to work, throw a jacket or blazer over it… that's always a good solution to solve that problem!
If you haven't given them a chance yet, I highly suggest you do. I've linked a few cute (and affordable) pieces below:
(Left to Right)
You can't go wrong with any of these pieces. If you aren't sure about totally going totally off the shoulders, grab one with skinny straps and work your way up. You won't know if you like it unless you just go ahead and try, right? And I highly suggest you do!
Photo credit: Amy Hess Photography
Samantha is an Ohio girl living in a southern world. She's been blogging full-time for the past five years, is a mad shopaholic and single handedly keeps her local Starbucks afloat. Her blog, The Samantha Show, is a life and style blog with a focus on fashion, style, parenting, beauty and more. She's a wife, mama of two and mama of four fur babies. She lives in a world of chaos but wouldn't change it for anything.