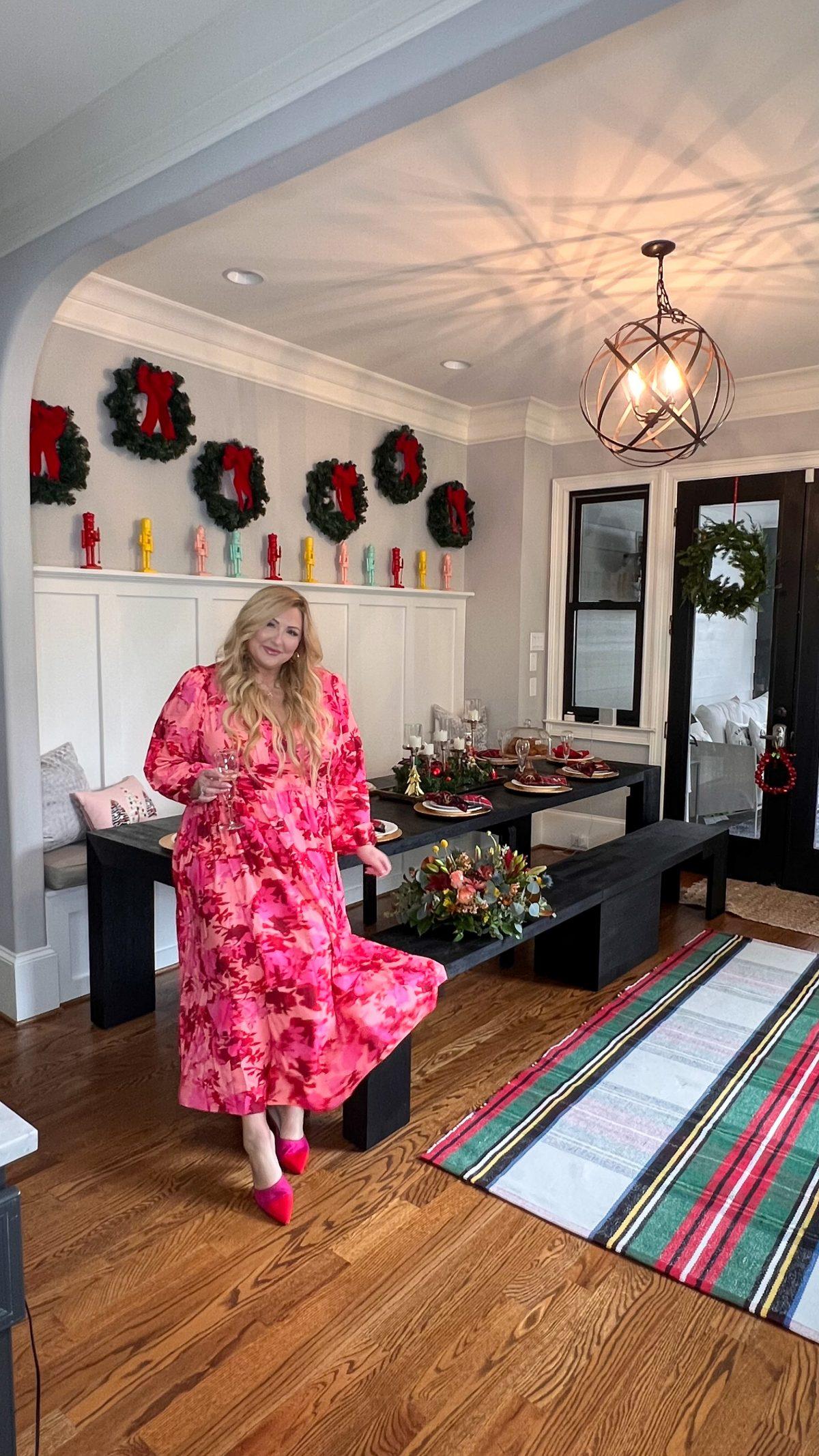 Have You Heard Of The Transformer Table
Have you seen the @transformertable yet? I found the most incredible multifunctional table. As soon as I saw it, I knew I had to have it. It's 6 tables in 1. Great for any space with the ultimate flexibility. Truly the only table you'll ever need.
Plus, you get a free bench. Just use code VERBALGOLDBLOG for $100 off!
What is the Transformer Table
What's great about the Transformer Table is that it fits any and all types of rooms and family sizes. The Transformer Table gives you the ultimate flexibility in creating your dream house from as small as an entryway stand to a table for a family of 12. The transformer Table can change as you change.
Materials
They use only the best materials for their tables. The transformer Table is always made from solid FSC-certified solid wood. There is a lifetime warranty on every item. The transformer Table has four finishes to choose from Australian Acacia, American Mahogany, Siberian Grey, and Dark Oak. I got Dark Oak and I'm obsessed. I love that they send a small almost nail polish bottle of stain that matches your table to cover any scratches.
Durability
One of my favorite benefits of the Transformer Table is that it's easy to clean. With our busy lifestyle, I need something that is easy to clean and stays clean. The transformer Table is coated with a ceramic lacquer finish ensuring high durability to be heat resistant. The ceramic lacquer finish also provides a level of water resistance to make each table last a lifetime.
Seating
Transformer Tables can seat anywhere from 1 to 12 people by adding up to 5 panels. Great for a growing family, from date night to dinner parties to hosting Thanksgiving and Christmas dinners. The panels are easy to install and take a matter of seconds. There are locks underneath for added security. I was truly shocked at how heavy they were and how well-made it was. The bench alone fit 5 grown adults and held up beautifully. The panels for the bench are stored within the bench itself so it's super easy to extend it when needed.
In Conclusion
I love my Transformer Table. It's perfect for me and my space. I know I'll cherish it for a lifetime. If you're in need of a new dining room or kitchen table this holiday season I would highly recommend the Transformer Table. Create a multifunctional space-saving design and transform your kitchen or dining room into the perfect place for your family. There are endless possibilities for what this table can do. They have some pretty cool pieces of furniture on their website too. Make sure to use my code for $100 off your purchase.
Read Next