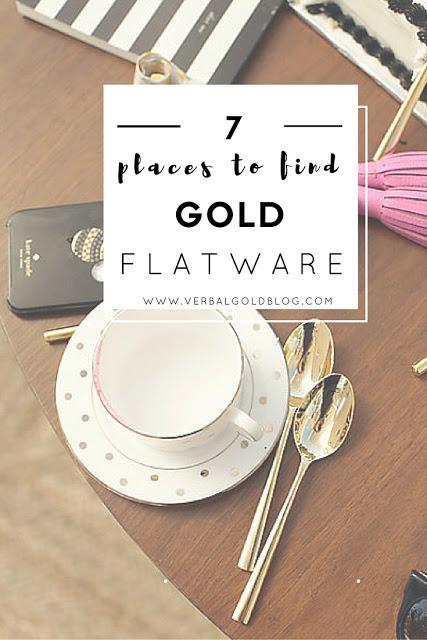 7 places to find gold flatware
*background image credit Kate Spade site*


Lately I have been obsessed with gold flatware.  Obviously I'm already obsessed with everything gold so it just makes sense to extend that obsession into the kitchen.  
I've been searching everywhere for gold flatware with no luck.  But this past week I finally found some options!  Unfortunately they were all a little pricey.   That led to a more extensive hunt on where you can get affordable gold flatware.  Beware of the number of pieces that are included.  For example, $90 for a full set or $90 for a 5 piece set, in which case you'd need 4-12 5 piece sets, which add up quick!  Does that make sense? 
1. kate spade malmo rose gold five-piece place setting $90
3. Target // 5pc Izon Flatware Set Gold – Threshold™ $19.99
To sum it up, Target, Amazon, and cb2 have the best deals by far!
Is there anything you're obsessed about lately?  Have you found a better deal than the ones above?  Let me know!