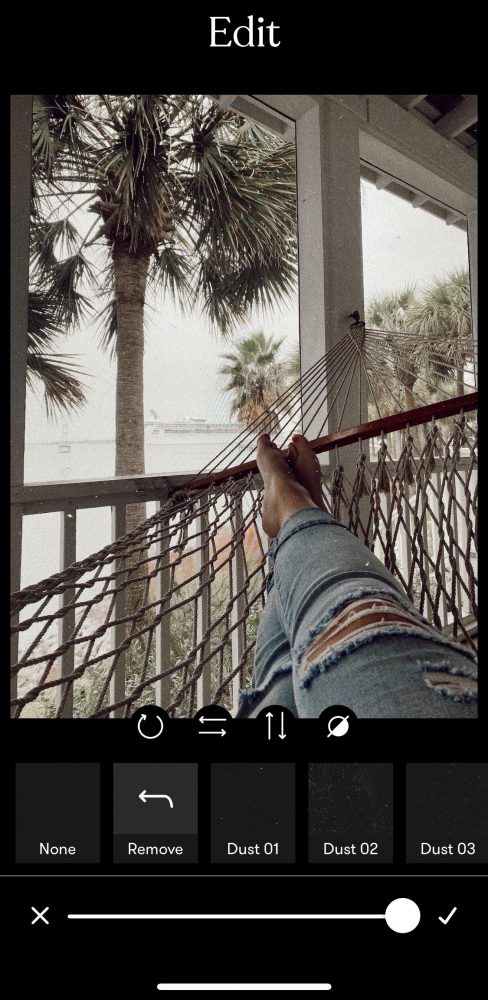 3 Apps to Use to Create a Grainy Vintage Look on Your Pictures
Grain. Vintage. Images with this look are all over social media. We love it. We are obsessed with vintage and grain. Creating grain to imitate years gone by with today's technology is easier than ever. Here are three to choose from for that authentic retro look.
Here are our top apps to add a vintage look on your pictures
TEZZA
We love the TEZZA app which is able to edit video as well. It's the 17th most popular app in the photography category so I'm guessing most of y'all love it as well. Besides filters and presets she offers grain and dust for photos and a vintage film setting for videos.
This app is super user friendly. Easy to upload, easy to edit, and easy to save. You can even adjust the amount of grain or dust you want added as well as change the color from white dust to black dust.
Mextures
Mextures is a great easy to use app to apply textures, light leaks, grit and grain, and radiance. The app includes some great basic editing tools as well and has an ability to layer texture effects on top of other effects. While Mextures adds an amazing grain and vintage feel with all its editing and effects, the app seems to work best on landscape type photos.
Specific Editing: The app has a great collection of built-in formulas, but also having the ability to save your editing effects creations or 'formulas' is an added bonus, especially if you're editing more than one image. The ability to also be able to edit each formula that has been saved means that the possibilities of vintage creations are endless.
Layers: There is also an ability to add layered effects with a rather large range of control over the editing process, which gives the user more options to stack different effects and add more than just grain and grunge. Layers also let you change the opacity of each effect, rotate the layers, and the ability to blend each layer differently.
PicsArt
Picsart legit does SO much. But more on that later. I love apps that do more than just one thing and PicsArt is it. There are a ton of filters, effects, and artistic ways to edit your photos.
Other Favorites
There's a few other apps out there that have these features as well.  Filmm can add vintage effects and dust to photos to create videos and videos. MOLDIV is another favorite that has filters, film, and textures. Colourtone has light leaks and vintage effects. Afterlight, 8mm, and Filterloop are a few other oldies but goodies!
Which ones are you favorite? Let us know on Instagram!
Read More: We have more on blogging, tutorials, and editing on the blog! Click each one for more!